By Kayode Adeoti, Ilorin
The Department of Social Security/Cooperative of the Federal Ministry of Labour and Employment organised a two-day-long workshop for selected people in the North Central Zone in Offa, Kwara State.
The workshop was held in Offa, the headquarters of Offa Local Government area with more than 40 participants in attendance on the 22nd and 23rd November, 2022.
According to the speech of the Permanent Secretary of the Ministry, Kachollom Daju mni which was delivered through the Director of Social Security, Engineer Suraj Tolani, the workshop borders on National Integration of Informal Economy into Social Security Schemes.
Tolani, in the speech, maintained that the topic for the workshop is very apt considering the rapid changes taking place in the contribution of the informal sector to national development and the role it is expected to play in the evolving economic landscape.
"Nigeria as a nation is confronted with a wide range of developmental challenges. The informal economy thrives on a context of high unemployment, underemployment, poverty, gender inequality and precarious work. It plays a significant role in such circumstances, especially in income generation, because of the relative ease of entry and low requirements for education, skills, technology and capital. But most people enter the informal economy not by choice, but out of a need to survive and to have access to basic income generating activities.
Speaking on the importance of the workshop, Engineer Tolani noted that it helps people develop innovative appraoches needful in the informal economy to be brought within the reach of social security and improve the governance, financing and adminstration of social security schemes.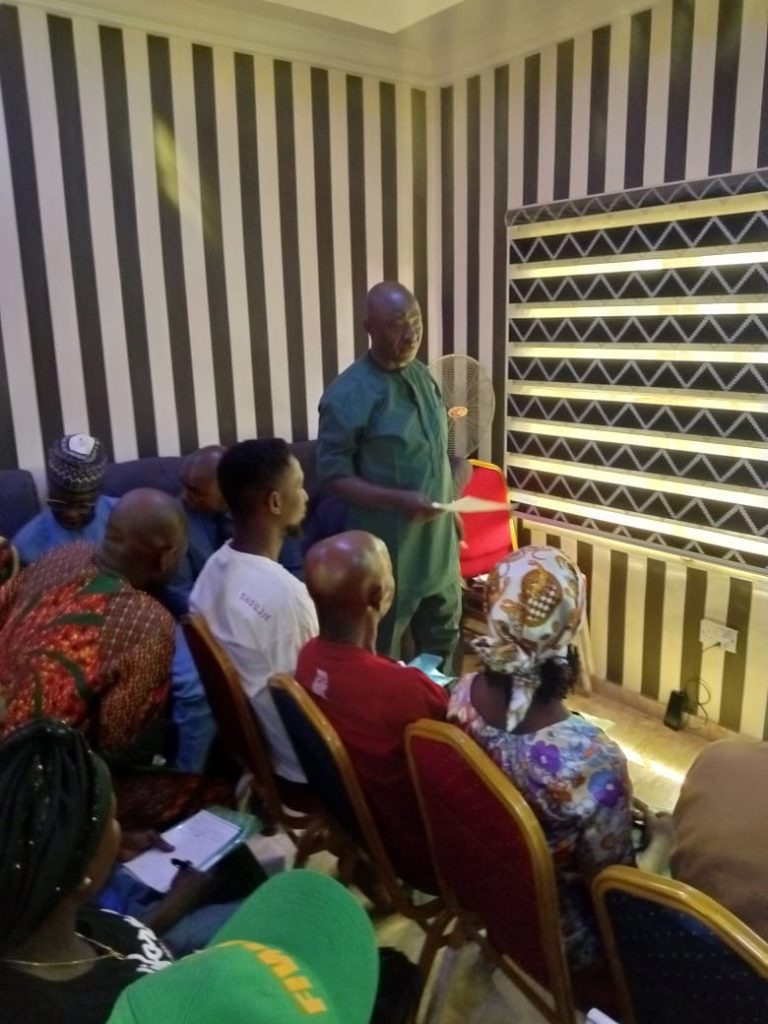 Similarly, Engineer Ifi Aper, who represented his senior colleague, Engineer Tolani, stressed in a speech delivered at the event that the International Labour Organization (ILO) in 2010 estimated that about 20 percent of the world's working age population and their families are effectively covered by at least one social security scheme.
He said the insecurity Nigeria is facing is as a result of lack of social protection, adding that there is every need for people to be included in the security scheme of the nation.
"The insecurity we're having is as a result of lack of social protection, there is every need for people to be included in the social security scheme. We're trying to look at it in this way that you cannot use physical approach to weigh down insecurity. People need to be cared for.
Some of the participants at the event who spoke with this medium, appreciated Engineer Tolani for facilitating such a project and for ensuring that his immediate community benefit from it.