Chief Imams and religious leaders in the country have been urged to brace up for the distinguished and notable roles expected of Imams to make the immediate society look attractive, habitable and peaceful.
The Grand Kadi of the Shariah Court of Appeal, Hon. Justice Kamaldeen Abdulateef gave the advice on Saturday at the workshop for Chief Imams in Kwara State, organised by Hijrah Organisation of Nigeria, National Headquarters, Ilorin.
The event which was held at IMAN Center, opposite Eid praying ground, has its theme as "Towards enhancing of the capacity and effectiveness of Imams in Kwara State".
Justice Kamaldeen, who was the chairman of the occasion said that Imams are to be God fearing and contented in all their private and public practices.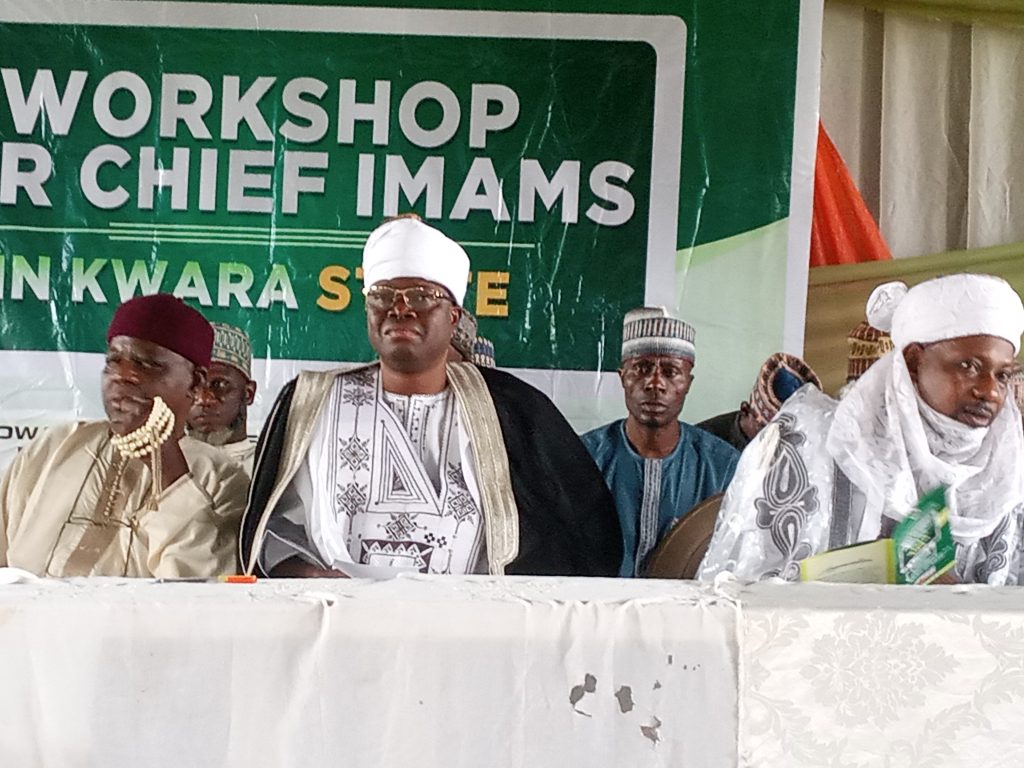 "They are regarded as the heads of the congregants in the mosque, so their actions are quickly noticeable and observed, Imams are expected to lead by example, preach patience, piety, justice, management of matrimonial life, moving closer to Allah and so on.
"Therefore, to have a better coordination and fruitful leadership, Islam introduces spiritual leaders known as Imams to the generality of the Muslim worshippers to lead them appropriately in moving closer to the almighty Allah. As the appointees of Allah, the position of Imams in Islam cannot be overemphasized because nothing in our mundane activities excludes their attention and involvement, he said.
The Grand Kadi noted that Islam condemns working against the Imams in their opinions but allows advising them when mistake from their side is observed as the prophet was reported to have said, "The Imam has been appointed to be followed, so do not oppose him".
In his lecture, the Chief Imam of Offa, Fadeelatu Sheikh, Imam Muhyideen Salman advised participants to be well grounded in their calling and endeavour to search for more knowledge.
Speaking on 'Enriching our Khutbah by using relevant examples for better understanding of the worship', Imam Muhyideen stressed that Imam job is beyond leading prayer, is a call to service.
According to him, "besides being religious leaders, you are in the capacity as leaders of society, responsible for all religious functions, and as such you should possess the requisite qualifications to shoulder that responsibility.
"You have the prominent roles in spreading Islamic knowledge, defending Islamic tenets and providing intellectual guidance against the invasion of foreign ideas. Also avoid sermons that could incite hatred against one another", he added.
Imam Muhyideen, then, charge them to be a model of all virtues and being free from all sins and faults. "Sets a practical example and a standard of virtuous life. People can, without any hesitation, acknowledge you to be their leader and attain salvation under you guidances", he said.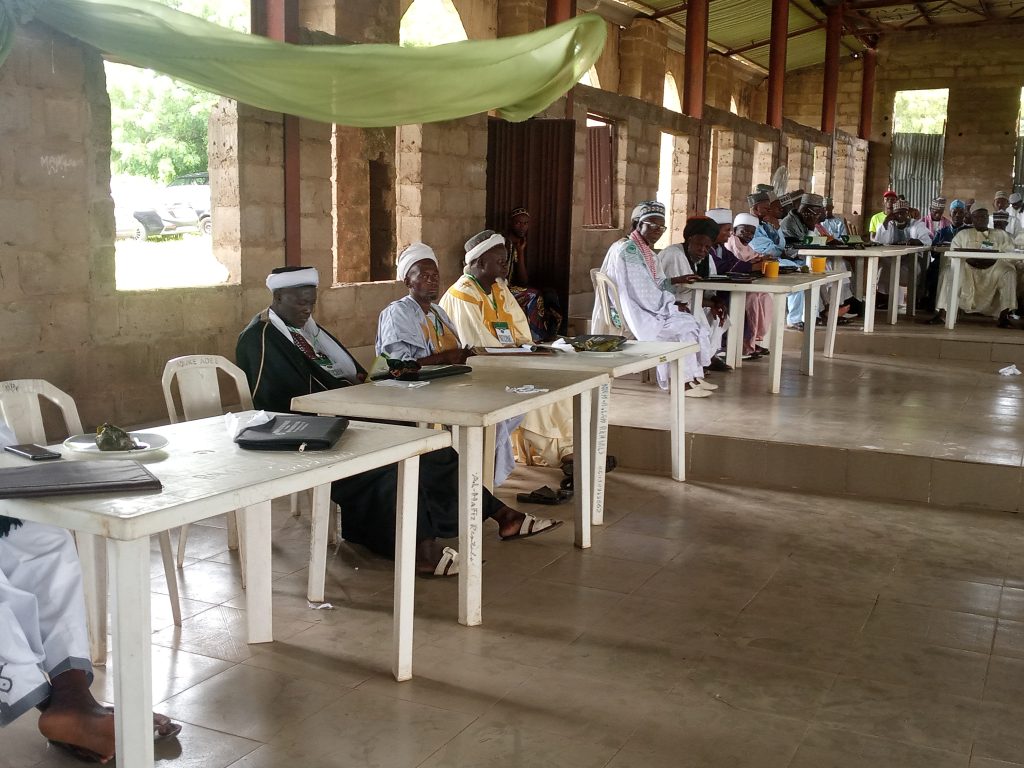 Earlier, in his keynote address, Hon. Justice Salihu O. Muhammad welcomed participants to the workshop, saying that their coming is not a waste but will be rewarded accordingly.
Justice Mohammad added that the workshop was aimed at brainstorming on their spiritual obligations in the society towards enhanced spiritual development of their congregation and the entire nation.
Other speakers include, Hon. Justice Idris Haroon, OFR, Prof. Hamza Abdulraheem, who spoke on Enlightenment of worshippers on current issues in our community as it affects the Muslim Ummah and Leadership responsibilities of the Imams in addition to leading regular Salaat respectfully.