Nigeria's foremost independent fact-checking platform, Dubawa, has indicted Sobi FM's Dare Akogun and 18 others from Nigeria and Anglo Western African countries having successfully completed its Fact Checking Fellowship.
Under the auspices of the Centre for Journalism Innovation and Development the event for the outgoing cohort was held in Abuja featuring other inductees from Sierra Leone, Liberia, Gambia and Ghana.
The six-month fellowship, inspired by the need to tackle the menace of misinformation and disinformation in Anglo West Africa started in June 2021 with 23 journalists from these countries and came to an end in November 2021 with 19 journalist completing the fellowship.
Speaking at the event Director-General of the National Orientation Agency (NOA), Dr. Garba Abari who was represented by his Special Assistant, David Akoji, commended Dubawa for what he described as institutionalising process to deal with misinformation and disinformation.
He said NOA and Dubawa have established relationship with initiative to train 37,000 fact checkers across Nigeria, an effort he says is geared towards fighting fake news believed to be responsible for ethno-religious and political crises in Nigeria.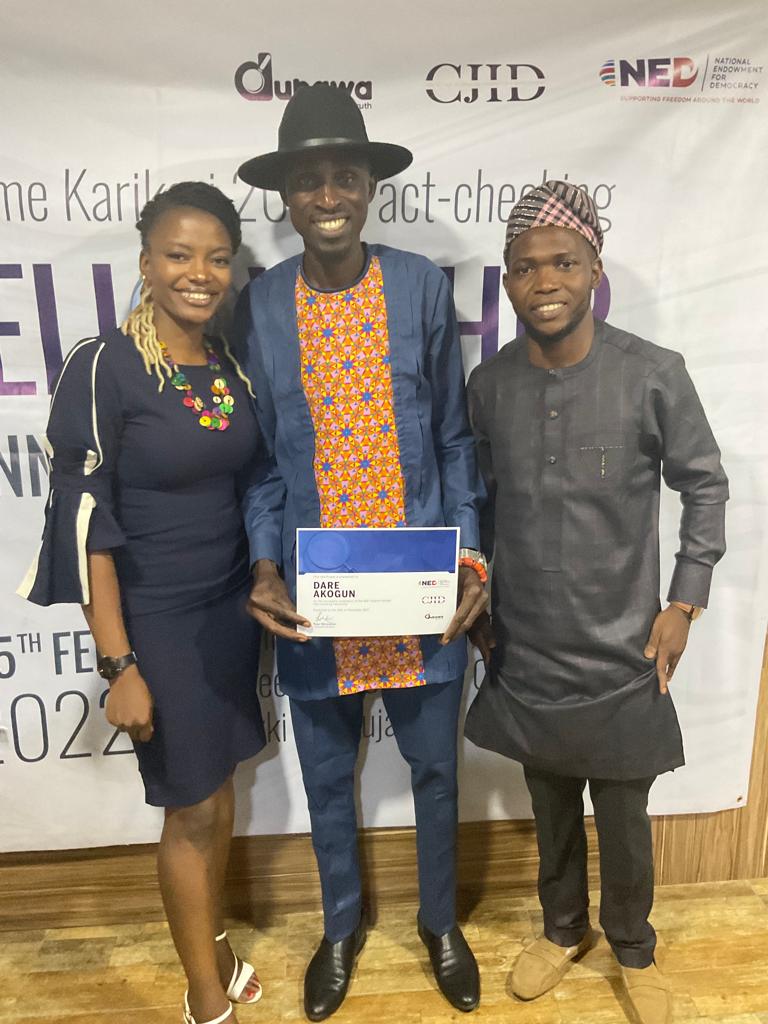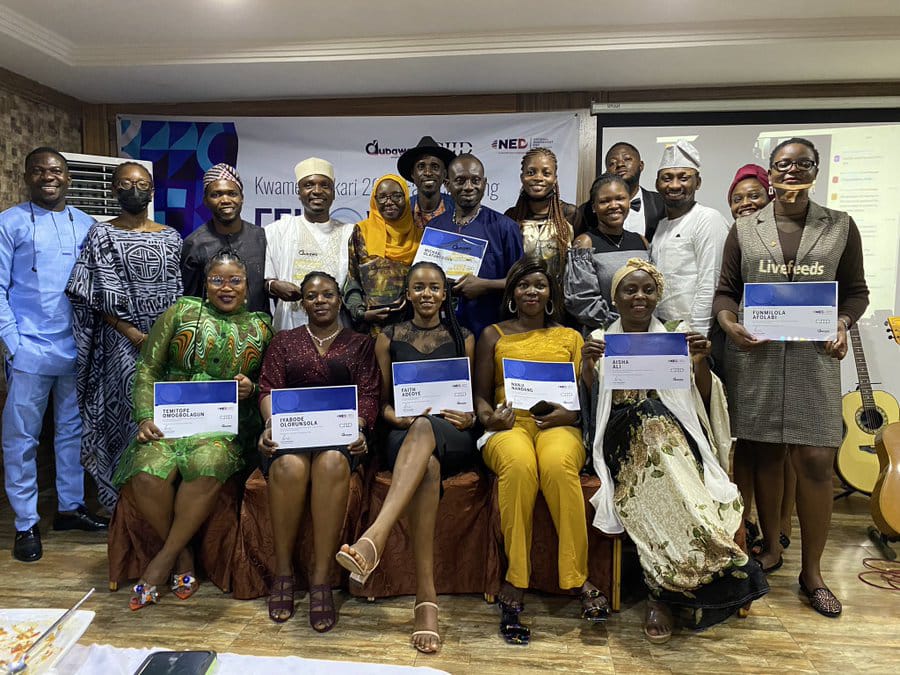 He urged inductees to bring to the fore in their respective countries, knowledge and skills learnt in the course of the fellowship. The event also witnessed presentation of best fact check award to joint winners of this edition.