Journalists have been urged to take their health seriously, particularly undertaking periodic medical check up, to prevent the spread of terminal disease and avert the risk of untimely death.
The advise was given by an occupational health coordinator from the Kwara state ministry of health Dr Fatimah Lah, while  carrying out medical screening of members to herald the maiden press week of Sobi FM chapel of the NUJ, held at the station premises.
Dr Lah while talking about importance of periodic medical screening especially at at a place of work, said regular medical check up will aid early detection of ailments and prevention of complications that could be detrimental or cause death.
According to her "Journalists are always on the move searching for news while others at the office sit for a longer period of time, which makes them prone to muscular skeletal pains.
"Through regular medical check up, you can detect if you have high or low blood sugar, hepatitis B, high or low blood pressure and other terminal disease that can be easily detected and controlled," she said.
Dr Lah who commended the Sobi FM Chapel for organizing the medical screening for its members, however advise the state council of the NUJ and other organizations to encourage members to cultivate the habit of carrying out medical examinations on their body periodically.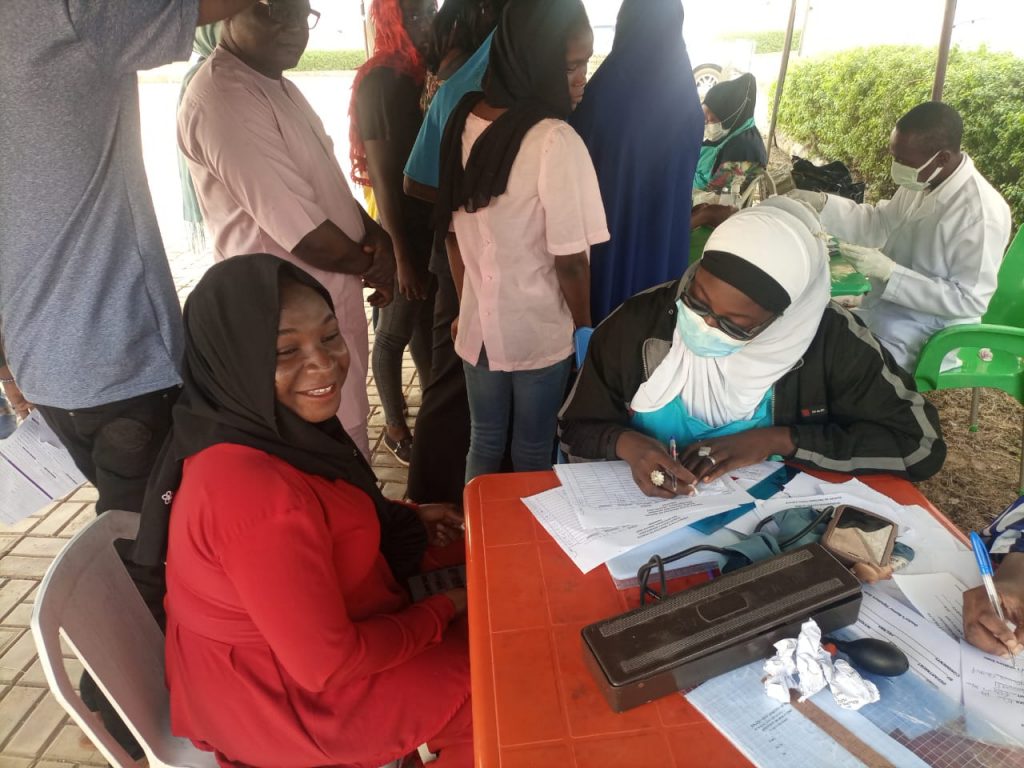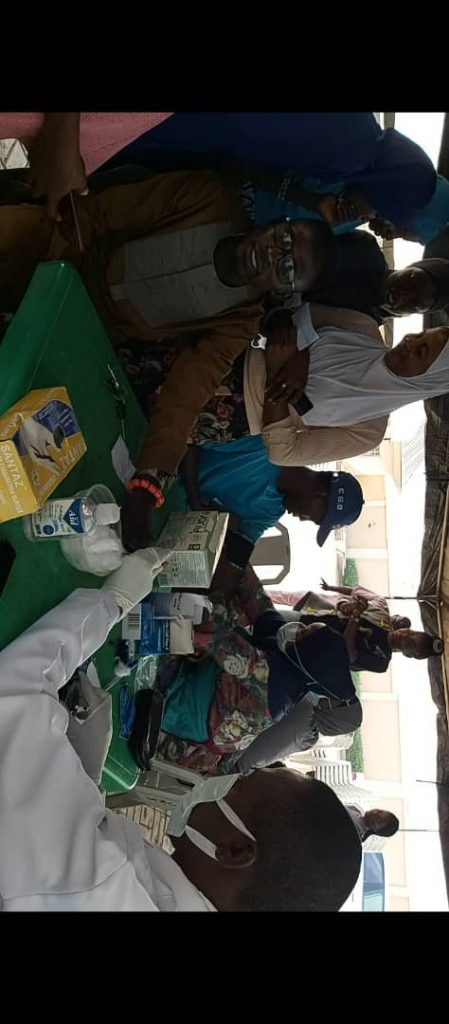 In his opening remark the Chairman of the chapel Dare Akogun stated that having noticed that many journalists do not go for regular medical check up despite stress related to their work, the excos decided to make the process easier by bringing health care and check ups closer to the members free of charge.
"Journalists do not have time to go for medical check ups to ascertain their state of health, a situation that is very unfortunate.
" We promise that the welfare of members will be paramount in our administration, this medical screening is in fulfillment of our promises and we will ensure that we do this once in a month to ensure optimum productivity of members and also ensure that they are able to live long in good health," he said.
Supervisory Director of Sobi FM Alhaji Kayode Mustapha commended Dare Akogun and his excos for having the welfare of members at the top of their heart, saying such will continue to foster unity and encouraged a healthy work place.
"In complementing the efforts if the chapel we have concluded arrangements to enroll all members of staff on HMO and health insurance to take of their health challenges when the need arises," he said.