Community Based Organisations (CBOs) in Nigeria have been identified as veritable change agents in the fight against corruption and urged to maximize the whistle blowing policy to expose ills that can hamper national development.
Mr Chido Onumah, Coordinator African Center for Media and Information Literacy Center ( AFRICMIL) represented by the organization's Programme Manager Kolawole Ogunbiyi, stated this on Wednesday during a one-day stepdown training to strengthen capacity of stakeholders on whistle blowing policy held at Ilorin South Local Government Area Secretariat.
According to him 'media and information literacy are key components in enhancement of Democracy and AFRICMIL supported by Macarthur Foundation has been working on a project tagged Corruption Anonymous to build public confidence and support for the whistleblowing policy of the government of Nigeria".
Ogunbiyi emphasised that whistleblowing has proven to be the most direct method of exposing corrupts act and as Nigerians, we are both morally and legally bound as citizens not to keep silent or acquiesce to any act of wrongdoing whenever we see one, hence the need to explore the platform created for anonymous reportage.
The AFRICMIL Manager noted that in blowing whistle one must provide accurate and genuine information for officials to investigate or run foul of the law.
He added that for any report that is found to be true, the whistleblower gets 5% of the project funds as a reward.
Ogunbiyi therefore urged Nigerians to expose abandoned or shoddy projects and other corrupt acts by visiting www.partnersunited.org and clicking on whistleblowing form or visit https://www.africmil.org/
In her words, Mrs Christy Abayomi Oluwole, CEO, Global Hope for Women and Children Foundation (GLOHWOC) reiterated the need for everyone to see something and say something whenever corruption, misappropriation of funds, bad governance, sexual and gender based violence as well as abandonment of projects are observed.
The GLOHWOC CEO who coordinated an open discussion on the effects of constituency projects on the rural dwellers berated the ills of the negative culture of silence in the face of anything that could potentially harm or endanger our environment.
Oluwole admonished CBOs to also empower people within their spheres of influence with the knowledge of whistleblowing as a means of nation building in the interest of all and sundry.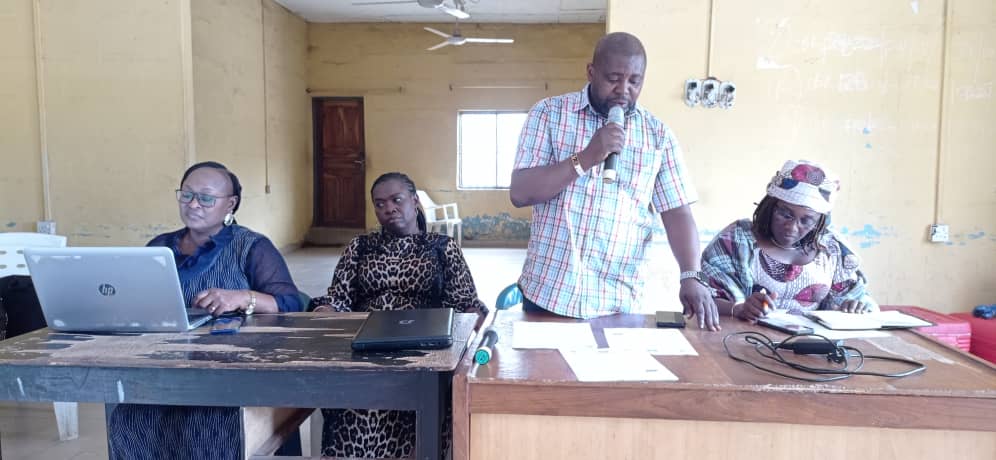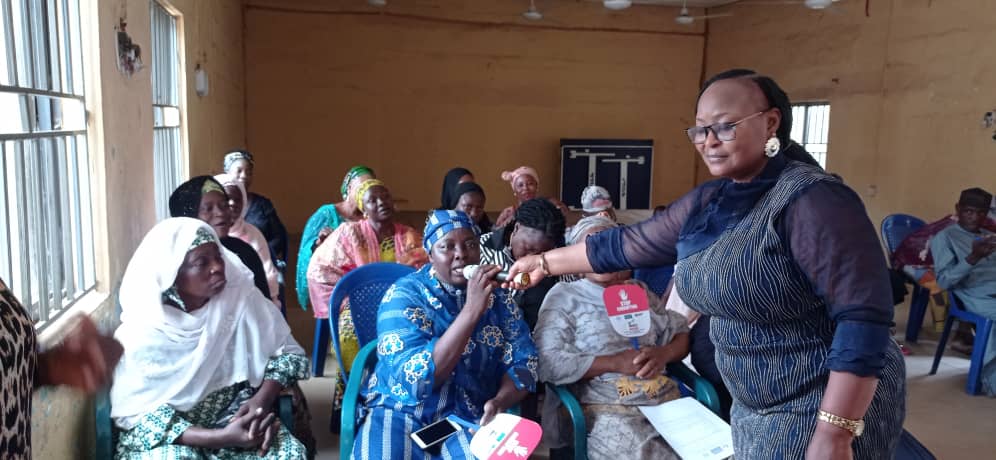 The Resource Person, Dr Oluwabunmi Niyi-Gafar of the Dept. of Jurisprudence and International Law University of Ilorin speaking on the culture of silence and "s/he's our own" syndrome described as negative, a situation where the common wealth of all is being siphoned by a few, yet we keep silent because of ethnicity & religion bias and tribalism.
Dr Oluwabunmi therefore urged residents and people of Kwara to rise beyond ethnic, religious, gender biases and report to appropriate quarters, every act capable of shortchanging Nigerians as far as development and common good of all are concerned.
Barrister Jumoke Olaoye, the State Coordinator, National Human Rights Commission who spoke on "Building network of whistleblowers in rural area as a watchdog on constituency projects" emphasized the need for everyone to work together, ask questions, share knowledge in the task of exposing corruption and building our nation.
The Human Rights Coordinator further encouraged all and sundry to maximize the Commission's free services to seek redress for situations such as rape, cheating, violence and other acts where their rights are trampled upon.
Participants at the stepdown training commended the organisers for the timely programme.