By Comrade Gesua Yekini
One of the major factors that determine growth and development in every democratic government is the quality and the commitment of the representatives elected to coordinate the political affairs of the electorate.
In Nigeria today, weakness in the representative capacity of the legislature threatens democratic advancement, unlike most advanced countries where democratic government is the driving force to growth and development. Quality representation is always a significant factor on which the electorate take seriously in assessing those seeking political offices.
The consequences of this lack of true representation are not merely symbolic. A legislature's main responsibilities are representation, lawmaking and oversight. None of these can be done effectively if the interests and identities of the country are not reflected in those who represent and make decisions on their behalf.
The need for quality representation that will lead to a better living for the people of Kwara Central Federal Constituency cannot be undermined. Mall Bolaji Abdullahi (Omoluabi) represents the dawn of a new order, he can be counted among the few sons of Emirate who can give quality representation with positive results. He understands why he has to serve his Constituency better for the peace, progress and prosperity of the nation in general.
Our politics need to evolve beyond choosing candidates based on ethnicity, sentiments, material things, religion etc, but choosing candidates based on their qualification, antecedent, manifesto and policy direction and what they plan to do in office. Citizens need to consider what constitutes their topmost needs and choose the candidate whose agenda provides solutions to those needs.
In recent elections, politicians have resorted to buying votes from poor citizens for as low as N500 and in some desperate cases N10,000 or more in order to gather votes. This has led to more voter apathy and an increased lack of commitment of governments to improving the lives of citizens. If this act is not nipped in the bud, a responsible government answerable to the people may never emerge.
There is need for Nigerians to shun vote buying and selling and rather vote responsible people into government who will deliver dividends of democracy. The people at the grassroots level must be educated on the values of their votes as well as the values they should vote for at the coming polls.
We are tired of poverty and are really searching for ways to end the status quo. We must understand that only our votes for the right candidates can lead Nigeria to a place of prosperity, and give us the ability to seek accountability from elected representatives.
The level of poverty in the land has made a lot of people believe that you have to share something before they could listen to you or the message you are trying to communicate. Our advocacy now must more centred around voting for the best candidate that could make education, health, commonwealth and well being of the people a priority.
Alas, the evil consequences of selling votes are tantamount to selling our future and the future of our kids. All those things we admire in life will remain daydreams if we don't vote for the credible candidates who would ensure good governance in return.
The candidate of People's Democratic Party (PDP) for the Kwara Central Federal Constituency in the 2023 general elections, Mall Bolaji Ganiyu Abdullahi if given the opportunity, development will be even across the constituency as he intends to be very vocal in advocating government presence in Kwara Central. Serving the people in terms of life-changing moves and engaging in sustainable projects that will see to the growth and development of the constituency will be his cardinal objective.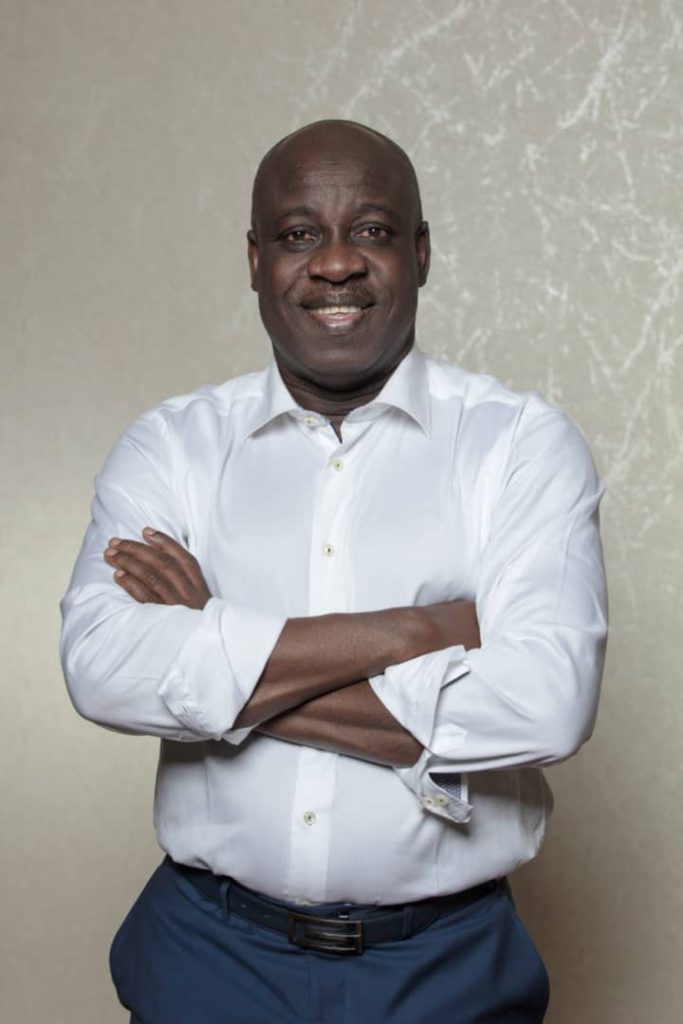 Records has shown that Omoluabi was one of the vibrant and outspoken Kwarans who has utilized every opportunity that he has been given to serve to the best of his ability. In his personal capacity, he has also dedicated the resources that it has pleased the Almighty Allah to give him to serve those who are less privileged around him and in his community.
In his career spanning almost two decades and several positions at both public and private sector, he served with courage and integrity. He has not been found wanting.
While he was special Assistant Communication and Strategy, between 2003 and 2005, he was responsible for overall media strategy of the Governor. Chairman, Budget Implementation and Management, Committee, responsible for overseeing implementation of budget priorities and ensuring value for money in government expenditure as Special Adviser Policy and Strategy between 2005 and 2007.
Bolaji Abdullahi, a public administrator per excellency while serving as Commissioner for Education in the state launched and implemented 'Every Child Count', hailed as the most comprehensive education reform programme in Nigeria. He attracted great support from international development partners, including the World Bank and the DFID, Education Sector Support Programme in Nigeria (ESSPIN).
Under a continuing teacher improvement strategy, he trained and retrained over 20,000 teachers across the state with full allowances and established the Quality Assurance Bureau that introduced support-based monitoring of teaching in schools, among many others he achieved as Commissioner in the Ministry of Education.
Serving at the Federal level as Minister of Youth Development and Sports, Omoluabi Carried out the reform of the National Youth Service Corps for the first time since its creation in 1976 and launched the You-Win, youth entrepreneurship promotion initiative in collaboration with the Federal Ministry of Finance and the Ministry of ICT that awarded grants of up to N10million naira to each winner across the country.
He also convened the first Nigeria National Sports Summit in 2012. He won the Africa Cup of Nations with the Super Eagles of Nigeria after 19 years and won the Under 17 World Cup for Nigeria for the 4th time. Won the African Athletics Championship in all categories, including the reformation of the Nigeria Professional Football League (NPFL) by establishing the League Management Company (LMC) and signed broadcast right agreement with Super Sports worth 4million USD.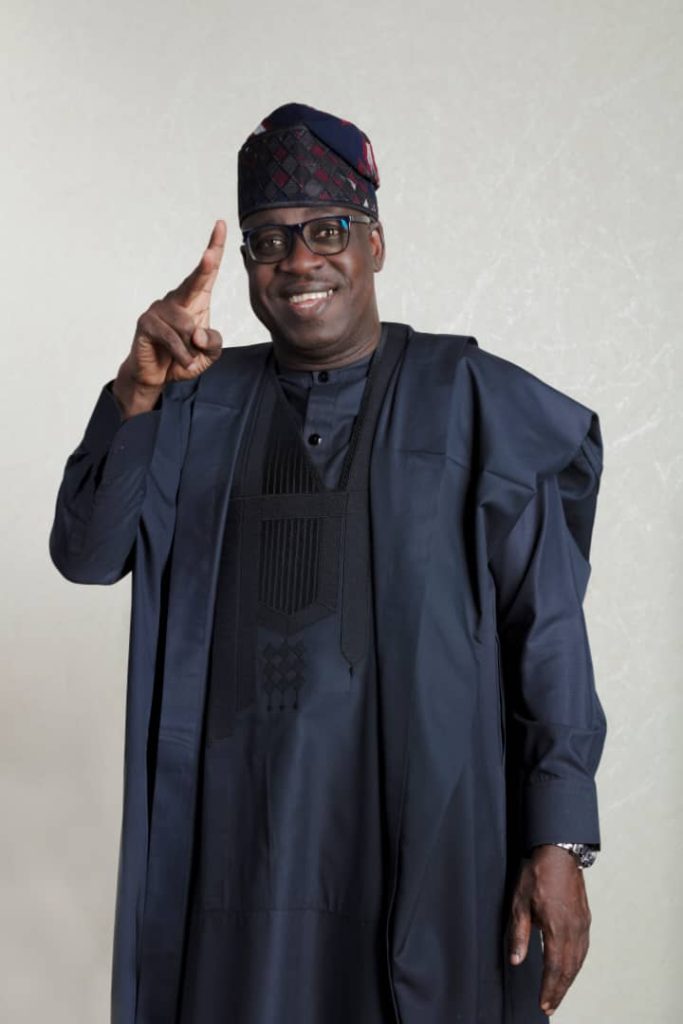 His philanthropic interventions includes Founding of the Omoluabi Foundation, a social intervention initiative focused primarily in using extra-curricular activities for youth development in Kwara State.
He has supported several artisans with equipment and start-up funds for their business. Awarded full scholarship to 5 youths at the Kwara State University, Malete and paid registration fees for hundreds of youths for UME, WAEC and NECO.
Omoluabi Built and renovated classrooms in selected community/public schools in the State. Bult literacy and numeracy laboratory in Barakat LSMB primary schools, and provided furniture and writing materials to all the pupils. Likewise, he sank motorized boreholes with full reticulation in his Community.
Bolaji Abdullahi's Community Participation and Interventions includes Financial contribution to the renovation and maintenance of llorin Central Mosque and also served as secretary of the llorin Central Mosque Financial Sustainability Committee.
Supported the completion of mosques and procurement of power generators and public address systems to several mosques. Supported the activities of the llorin Emirate Descendants Progressive Union (IEDPU), including convening a special interactive session of Emirate indigenes in Abuja with the national executives of the union under the leadership of Ambassador, Sheikh Usman Abdul-Azeez.
He also supported the activities of the llorin Emirate Youth Development Association and the Annual Durbar events since inception.
To the people of Kwara Central Senatorial District, this is the time to vote for value and diligent candidate. For us to move forward, we must elect among us a credible representative that understands the very nature of constituency challenges and how to address them.
It's time we raise the bar of our expectations from our representatives. Our demands should be nothing short of global standards of development.
Comrade Gesua Yekini is a former Chairman, Radio, Television, Theatre, Arts Workers Union (RATTAWU), Kwara State Chapter.