It was an epoch event on Thursday 25th of May, 2023, as the Omo Ibile Igbomina honoured the Director of Federal Ministry of Information, Ilorin Centre, Hajia Biliqees Modupe Oladimeji with Distinguished Media Professional Award for contributing to the development of journalism in Nigeria.
Oladimeji was honoured alongside other eminent personalities at the Igbomina House, Ijase-Ipo Road, Ganmo. Praises and accolades also came her way for her performance that has improved women and girl-child education in the society.
Guests at the historic occasion showered encomium on the one time Chairperson of National Association of Women Journalists (NAWOJ) in Kwara State, acknowledging her solid legacy, unreserved efforts and initiatives in sustaining the growth and development of Igbomina land and beyond.
Oladimeji, who was also the former National Deputy President of NAWOJ was urged not to relent in her effort to make the society a better place through her impactful mentorship.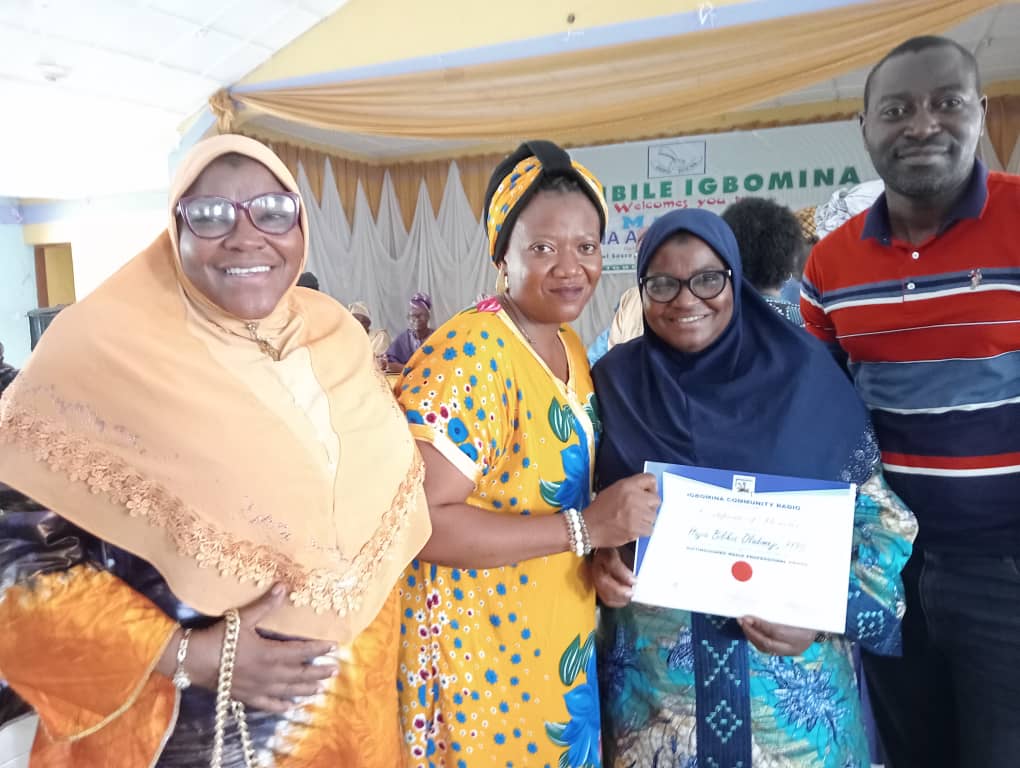 Speaking at the event, the National President of the Association, Elder G.Y. Jimoh, said that the award was conferred on the foremost Media Expert and Administrator in appreciation of her hard work and enterprising nature that have seen her gone far in her chosen career.
The President appreciated the glittering patriotism and exciting professionalism of the awardees, which are laced with integrity and humility, saying that it was the evaluation of their professionalism and contributions to the progress and prosperity of Igbomina land that earned them the prestigious award.
Other prominent Igbomina people who were also conferred with various categories of awards on the occasion included the founder of the Al-Hikmah University, Ilorin, and Asiwaju of Igbomina-Ekitiland, Chief AbdulRaheem Oladimeji, OFR; a Senior Advocate of Nigeria and pioneer Commissioner for Justice in Kwara State, Chief Peter Olorunnisola; a former Commissioner for Information in Kwara State, Chief Raheem Adedoyin; the General Manager of the Federal Radio Corporation of Nigeria, Idofian, Mr Abdulwahab Akoshile; and the Director, Cooperate Affair Unit of Unilorin, Mr. Kunle Akogun, among several other accomplished professionals.