Former Yellow House at Shinpex Academy International School, Ilorin now renamed Wazir Gobir House, has emerged overall winners at this year's Inter House Sports competition of the school, held at the Kwara Stadium in the state capital.
The house renamed after foremost philanthropist, politician and chairman, Gobir Foundation Organisation, emerged tops at the competition, defeating other Houses that included, Blue, Green and Orange Houses.
In the 100 meters Boys Race, Wazir Gobir House came first while Blue House took second. Orange and Green were both third and fourth, respectfully.
Alhaji Gobir, himself, represented by Baba Gobir thanked the management of the school for the well deserved honour of naming winning house after him.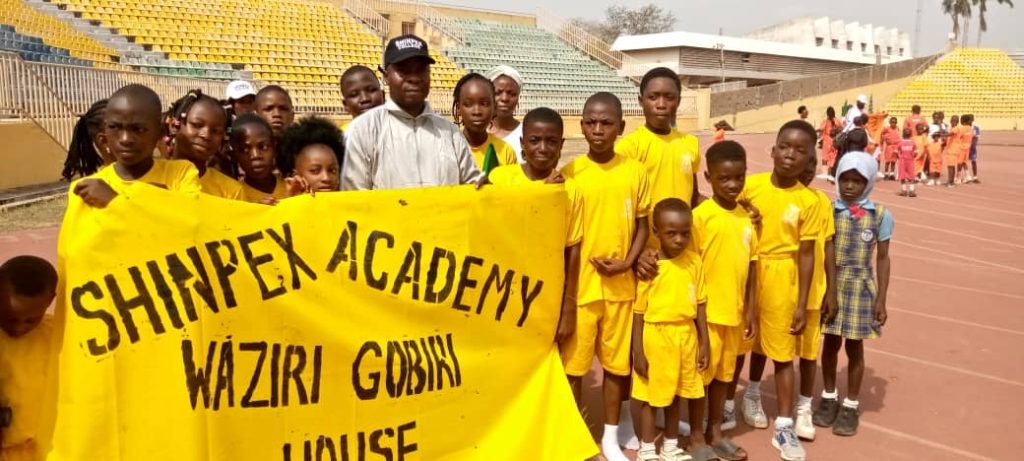 He added that youths are the engine room of any developed nation. He also added that sports apart from teaching life skills also plays the roles a unifying factor, bring all the ethinic and religious groups together.
He further urged the management of the school to take the sport as a necessity so that in no distant time, the country and Kwara can have top athletes in the mould of Mary Onyali, Chidi Imoh, and so on.
The school proprietor, Alhaji Abdulkareem Bolakale, thanked the founder and chairman of Gobir Foundation for his gesture and for his selfless service in all areas.