Ahead of the 2023 general elections, former chieftain of the All Progressive Congress (APC) in Kwara State, Alhaji Waziri Yakubu Gobir on Wednesday officially dumped the party for Young Progressive Party (YPP).
He also declared his intention to contest the governorship seat of the state under his new party.
Announcing his gubernatorial aspiration at the party secretariat in Ilorin, Gobir said that after deep reflection, prayers and consultation, he decided to offer himself in service of the good people of Kwara by vying for the office of Governor of Kwara State on the platform of young progressives.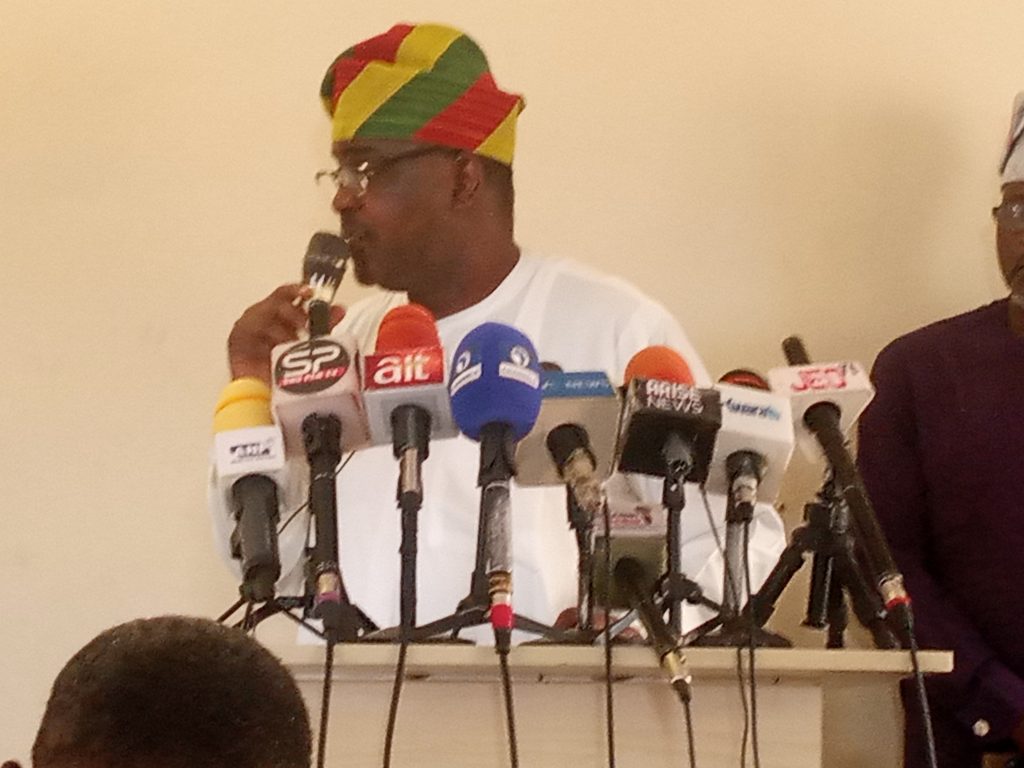 Gobri said further that the need to be on the right side of history that explains his decision to leave the APC and to deploy all his resources and God given talent to build a platform for young men and women to express themselves, to vote and be voted for, and more importantly to take charge of their own destiny.
He, therefore, said that it was very crucial to identify with a platform which is obsessed with youthful representation, a platform which gives an alternative perspective on politics, which young people can aspire to.
According to him, "let me thank the thousands of Kwara men and women that have so far joined this movement. We have full-fledged executive committees in all of the 193 wards and 16 local governments; and a State Executive Committee comprised of seasoned politicians. Our database of registered party members is well over 50,000.
"The Young Progressives Party (YPP) is the only political party in Kwara State to form such a structure outside the ruling party and the main opposition party. I call on well-meaning individuals and groups who are genuinely interested in birthing a new Kwara to step forward and join the YPP Ballot Revolution" he said.
Speaking further, Gobir noted that "for too long, our beloved state, like most of Nigeria has wallowed in abject penury and insecurity, whilst a very few corner the common wealth and hold the rest hostage. From 100-million-naira nomination forms to delegates who pay allegiance to the fattest wads of hundred-dollar bundles, politics has become a criminal enterprise, where only the most corrupt thrive. This is all part of a grand design to scheme out the most upright, and most competent from participating in the governance of this country, thereby perpetuating a kleptocracy.
"As most of you are aware, I was a key player in the 2019 elections that ushered in the current APC government, at both state and federal levels. Yet, I must confess, I have become disillusioned with Nigeria's leadership selection process. Our 'democracy' is an expensive and inefficient exercise which has been hijacked by moneybags in an illegitimate process that cannot produce a legitimate outcome.
"Two key ingredients must co-exist for a thriving democracy anywhere in the world equality and active citizen participation. Kwara State has never been more divided than it is at this very moment. Ethno-political conflict, social decay and squandered resources have widened the gap between the haves and have-nots, fuelling resentment and a glaring economic divide. Irrelevant differences and sentiments have been weaponised in the hands of detractors whose only aim is to cause commotion for their personal gain. But if we give into the whims of these power-thirsty mongers, what are we going to gain", he added.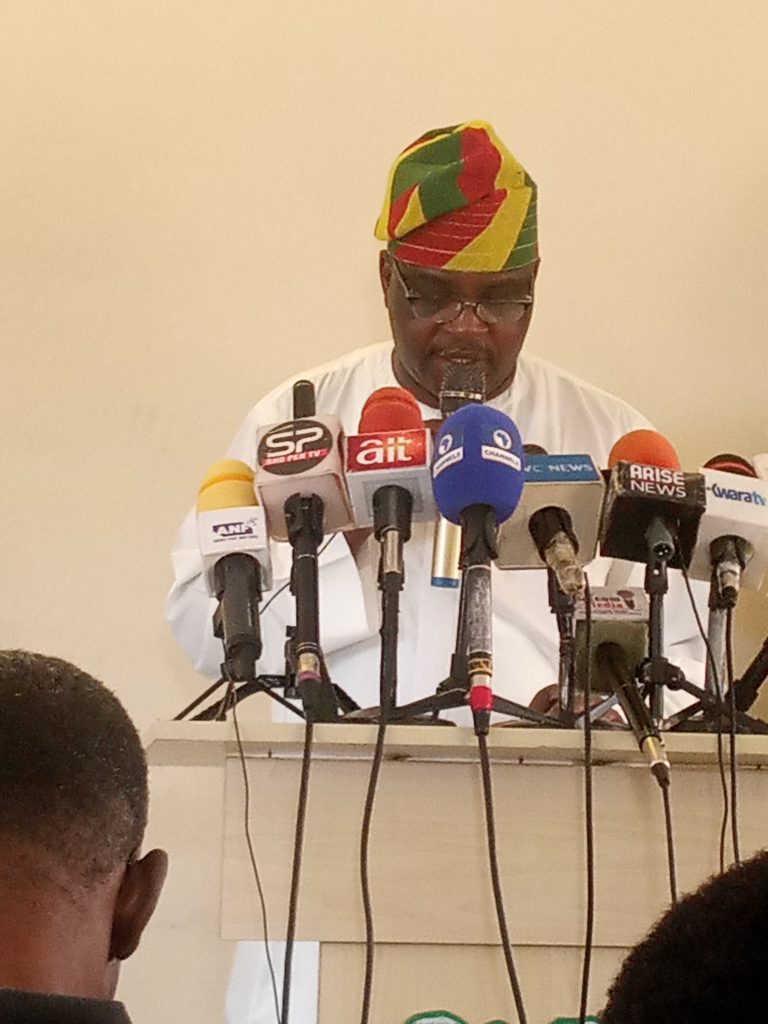 While encouraging the people of Kwara to rise up, Gobir specifically called on the youth of Kwara to rise up to the challenge.
"You are the leaders of today, not tomorrow as you have been misled to think for so long. The majority of Kwara's population are young people in their prime, starting out in life with big dreams and hope for their futures. Your current leaders do not rate you, except when paying lip service or using you as agents of destruction.
"I am a firm believer in the power and potentials of the youth, if properly harnessed, as a force for good. Contrary to the intentionally distorted picture painted of Nigeria's youth, you are not a 'coconut-head' generation consumed only by drugs, keeping up appearances, internet crime, and all sorts of desperate 'get rich quick' schemes. The 'O to ge' movement which you successfully led in 2019 was an eye-opener for many Kwarans, but what happened to you afterwards?
"Another prime example of the youth as a formidable force for social change when offered an opportunity to actualise their potentials, are the events of October, 2020. For two weeks during the COVID-19 lockdown, I watched with my 20-year-old son as the nation descended into chaos. He became inconsolable with grief and frustration at what Nigeria had become. My advice to him then is what I replay to the young people of Kwara today. Regime change cannot be brought about by rioting or protests alone. It can only happen through a ballot revolution.
"Sometimes, I feel guilty that I have let my children down. Not because I am in any way complicit in the crimes that are being committed by our leaders against this young generation, but because I do not think I have done enough to save them.
"Believe me, I do not underestimate the enormity of the task. It is very difficult to dislodge deeply entrenched political interests in a fantastically corrupt setting. This is not about my personal ambition. I do not have any political baggage, nor believe in politics of division. I hold no grudges, and I do not have scores to settle with anyone. There is no place for petty generational rivalries, or misguided notions of entitlement to office as a birth right in our current political discourse. We have more pressing concerns.
"It has become clear that the 2023 elections in Kwara will not be about which political party you belong to, but about our collective ideals, values and which INDIVIDUAL the PEOPLE believe can deliver on those ideals. The gubernatorial elections in March 2023 will be a referendum on the current administration of this state. Anybody relying on 'Federal might' to impose an unwanted candidate on the people, should perish the thought. We will not stand for it.
"My passion for this motherland of ours is borne out of an extreme desire to ignite our almost forgotten days of glory as the bedrock of cross-cultural civilization in Nigeria. My earliest memories of selfless service were formed here during my childhood. I recall much anticipated visits to the Emir's palace with my maternal grandfather – Alhaji Sani Okin, the first Turaki of Ilorin. My paternal grandfather – Alhaji Muhammad Gobir was the first Waziri of Ilorin. My father and uncles were renowned for their service and devotion to Kwara State, and the Federal Republic of Nigeria. It is my desire to continue this legacy of service.
"Coming from a lineage of educators, there was inculcated in me a joy for learning, and a deep thirst for knowledge. I graduated from the Ahmadu Bello University with a pharmacy degree in 1985 at the age of 19.
"I went on to obtain postgraduate degrees from the University of Lagos, Institut D' Administration Des Affaires (INSEAD) France, and Harvard Business School. I have been to schools on five continents, which instilled in me the virtues of hard work, deferred gratification, humility and the fear of God. I can confidently say that cheating, fake qualifications and backdoor means to gain the upper hand are vices which I have never had to resort to throughout my adult life.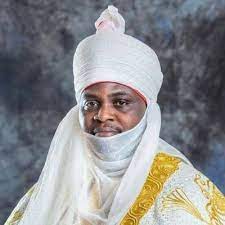 "I served the nation during my National Youth Service year at the Military Hospital, Ikoyi, and went on to lead a distinguished career at multinational pharmaceuticals companies – Pfizer and Hoechst for 11 years. I have managed my own marketing and distribution company, which has been in operation now for over 25 years.
"L'Oreal, Swatch and Nike are some of the global companies that I have brought to Nigeria. I understand the importance of structure, strategy, planning, and execution by the efficient deployment of men and resources to achieve desired outcomes. Most importantly, I have learned that there cannot be good governance without transparency. You cannot operate as a sole administrator, keeping everything close to your chest when you hold a position of public trust.
I consider myself a social entrepreneur, vested in eradicating the key issues of poverty and unemployment plaguing my people. I have tried my best with the Gobir Foundation to address these concerns. At the Foundation, we have empowered tens of thousands of Kwarans comprising women, school children, farmers, and young people. Hundreds of millions of Naira are earmarked annually for our interest/collateral free loans; subsidized agro inputs; school adoption programs; de-radicalization programs for at risk youth; healthcare fund and medical outreaches. Despite my good intentions, I can only do so much with my own meagre resources.
"For all those who are well versed in history, they know that the Gobir name stands for three things -Courage, Competence and Compassion. We always stay the course, until victory is achieved. This is not a journey started yesterday. For me, this is about making a difference that matters -a difference that will transcend time. 
"Come Saturday 4th June, 2022, let us take the first step together on this road to recovery. My name is Yakubu Gobir and with your support, I wish to stand for nomination as the gubernatorial candidate of the Young Progressives Party", he said.