An educationist, Mallam Ibrahim Bolaji Alege has declared his intention to contest for a seat at the Nigerian House of Representatives in the next year's General Elections.
Alege, who expressed his intent to vie for Ilorin East and South to People's Democratic Party (PDP) Leaders in the Constituency, said that he was contesting for the seat for the interest he has in legislative process and service to his people.
While submitting his letter of intent to run for the Lower Chamber of the National Assembly at Ilorin East PDP Secretariat, Alege said that his desire to represent the people is not in lure of office but as an academician, he has the reach and contacts to serve the people meritoriously.
"I have learnt a lot as a Lecturer and it will really assist me in my conducts, especially in the areas of management and impacting on people.
"Also, as a former SSA on Religion Matters, I have requisite contacts and connections within the grassroots and state level, which I can rapidly use to bring development to our people within a space of four years.
"I choose to run not because I believe I can solve all the problems of our people. But because I am convinced that as their representative I will be part of the solution not part of the problem as our present and some past representatives became.
"Our representatives in the past have failed to attract development to our homeland, while people of the constituency had suffered lost opportunity but I am prepared to make a difference", he said.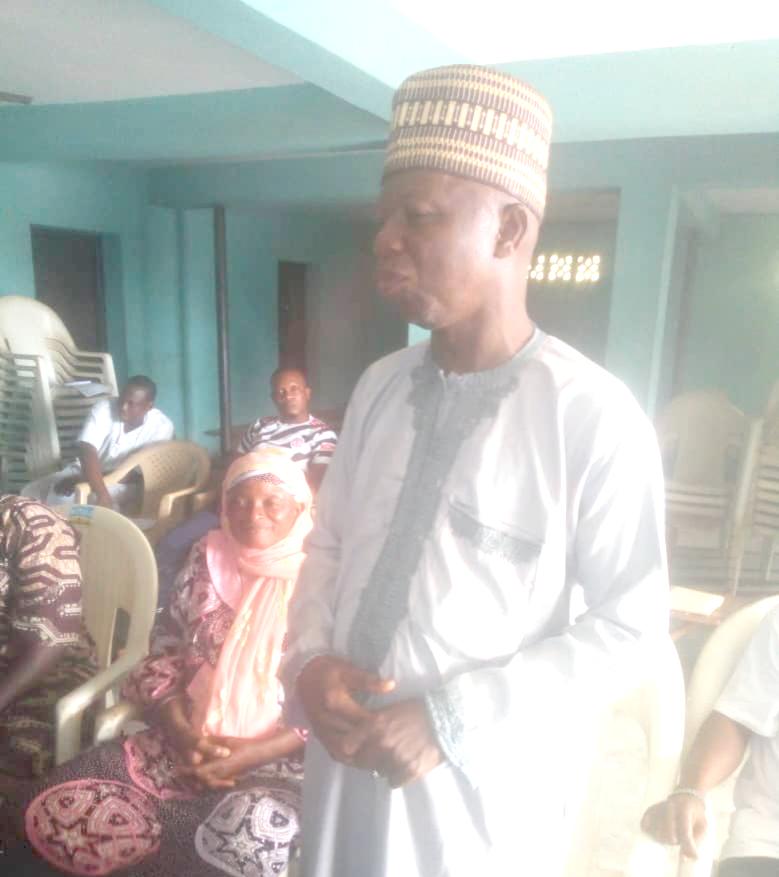 Responding, the PDP Chairman of Ilorin East, Hon. Dare Aliyu Garba welcomed Alege and his supporters to the Local Government's Party Secretariat, even as he thanked him for his steadfastness and struggle for the party.
Hon. Garba said further that Alege is a party man whose contribution can never be forgotten.
He therefore promised on behalf of other Executive members to be fair and just to all aspirants.
Likewise, the Party Youth Leader, Tajudeen Are described Alege as a man of people who have the required qualities to represent the people of the Constituency.
Meanwhile, the aspirant also met with the PDP Kwara Central Executive at its secretariat, Stadium Road, Ilorin, where he made his intention known.
While soliciting for the assistance of the Senatorial Chairman and Executive on his ambition, Alege said that nothing can be done without their support and cooperation.
The chairman Kwara Central Senatorial, Mallam Isiaka Owolabi appreciated the aspirant for knowing the importance of coming to the Senatorial office.
He commended him for having good relationship with many people, which he said "today is pay back time for the respect he has for many people.
"Also you did well when you were SSA and I want to believe that you can do better if elected", Mall Owolabi said.
Mallam Owolabi appreciated Alege for not coming with rented crowd but with the Executives of Oke Ogun, which shows that his people are really in his support because of his good relationship and respect.
In attendance were, Ward Chairmen and Women Leaders, Party Leaders, Stewards and supporters of Mallam Ibrahim Bolaji Alege.