A House of Representatives' aspirants on the platform of All Progressive Congress (APC), Dr. Toba Oloyede has promised the people of Ekiti/Irepodun/Isin/Oke-Ero Federal Constituency of effective and efficient representation if elected.
Oloyede made the pledge while speaking with newsmen in Ilorin on his agenda for the constituents on Tuesday.
The intending lawmaker assured that his constituents will never regret electing him to represent them, as accountability, transparency, equity and quality representation will be his watchword.
Oloyede added that his quest to represent his people was motivated by the desire to ensure robust legislative activities on issues and matters of youth engagement, agriculture, health, education, among others, which are people-oriented.
"I have a long term blueprint that would touch the lives of Ekiti/Isin/ Irepodun/Oke-Ero Federal Constituency and if given the chance to represent them in the next elections more delivery of dividends of democracy will come to their doorsteps."
Speaking further, Oloyede said that if elected, he would not concentrate development in his local government alone but ensure equity and fairness in the distribution of dividend of democracy.
The aspirant said that, beyond lawmaking which is the core duty of a legislator, he will collaborate with traditional institutions to generate data locally to curb prevailing insecurity in his constituency.
While promising job creation for the youth, social interventions and constituency projects that will have direct bearings on his constituency, Oloyede said that he would bring even socio-economic development to the area based on their needs assessments.
According to him, "it is about the number of lives we are able to impact. The life we touch yesterday, today and the one we are able to touch tomorrow will be what you are going to be remember for when you are no more.
"For me personally, when I have the opportunity to touch lives I show key interest in them. We are going to do this politically and I have to get involve actively with all it takes.
"As a youth, I should be able to do things differently. I will not be a youth that will be looking for godfathers to sponsor me, because at the end of the day the resources that is meant for the populace will be diverted to service the godfathers.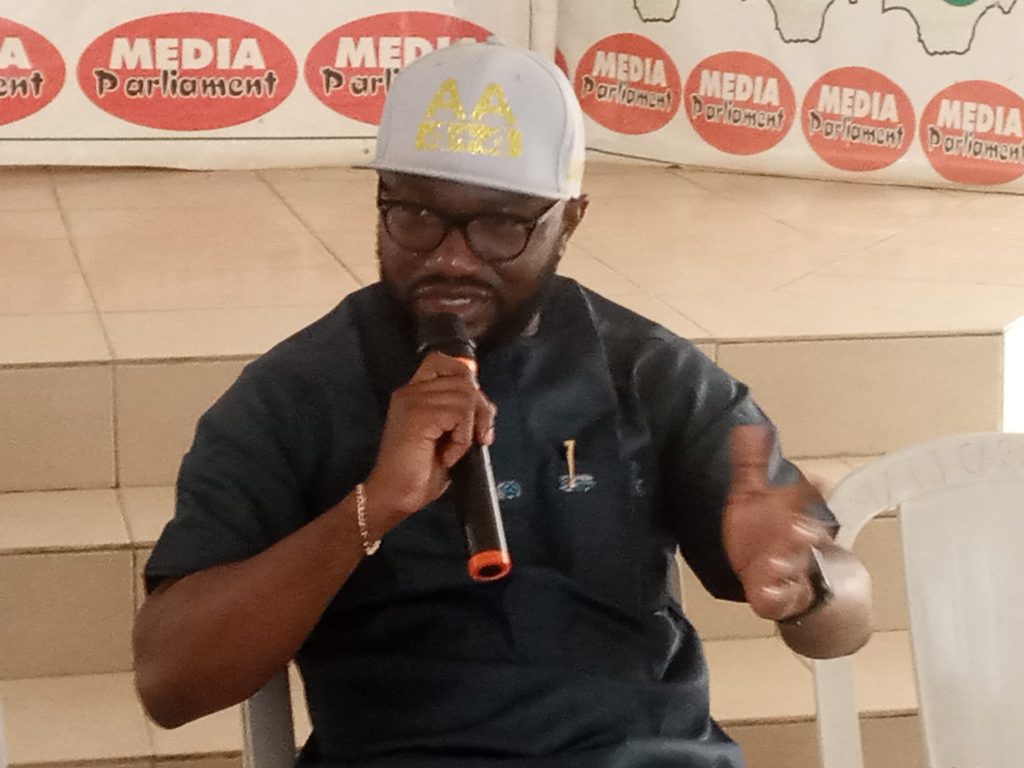 "I want to believe that we can do things differently and we have been doing things differently since 2019 when the current government led by Governor AbdulRahman AbdulRazaq emerged.
"Comparing this government with the previous government things have been done differently. This is the government that have carried the youths along, because if you don't give the youth the opportunity or you don't challenge them mentally how are you going to develop and grow them.
"If I see a working government I will like to be part of such, because government cannot do everything all alone and it takes right minds to see good thing in any government to be able to partner with it.
"After the o'toge revolution in 2019, I approached a consulting firm to go round towns and villages in my Constituency in order to know the resources we have, what the people are lacking.
"By the time the firm came up with their report, I studied it, then I knew the resources we have in Kwara South but I was surprised. The very first question I asked myself was that if we have all these kind of resources in our Constituency, then there should be no unemployment, that means something is really wrong with us.
"It is from that report I was able to develop the blue print to work with and that blueprint we design it in a way that we make us to rely less on the government.
"We are going to partner with government and private organisations to create jobs for our youths. Do a kind of human capital development and we are going to secure our environment.
"Apart from the youths development, we have different types of social intervention that can be done. We have plans for the people that are not working and our older generations. Nothing stops us from supporting them every month with stipends to be able to cater for themselves.
"Coming out now is because I believed I have proper plans for the people and I don't rely on any godfather neither on anybody for financial assistant, because I will be answerable to them. And at the end of the day I will be using what is meant for Constituency for them.
"The people that voted you into office should be able to hold you accountable for the resources you are getting on their behalf. Which means at different point in time you should be able to report your stewardship. You should be able to give report of how you make use of their resources and get feedback from them. You should be able to hold people you elected into office accountable.
On the area of security in the Senatorial District, Oloyede stated that all necessary contacts would be employed in order to curb the spread of insecurity in the area.
"One of the major problem disturbing us in Kwara South right now is security. Part of what we will do to secure our Constituency because is only when your Constituency is secure that we can now look for investors that would now come to partner with us to create employment and generate revenue and develop our youths.
"It is when there is peace and tranquility in a particular area that there would be a chance for the investors to invest and thereby improving economic growth of the area", he said.
He concluded by soliciting for the support of his constituents, party executives, caucuses and party faithfuls to enable him emerge as their representative come 2023.