Natives and Residents of communities in Akanbi Ward 3 and 4 of Ilorin South Local Government Area of Kwara State, have declared support for the reelection bid of Social Democratic Party (SDP) candidate for Ilorin East/South Federal Constituency in the 2023 general elections, Alhaji (Dr) Ganiyu Saka Cook Olododo.
In a statement by the Director of Media and Publicity of Olododo's Campaigns Organization, Ibrahim Sheriff and made available to Daily Links, the declarations were made at various locations during a pre-campaign consultation tour to critical stakeholders in Akanbi Wards 3 & 4 of Ilorin South; one of the two local governments that made up the Federal Constituency.
Several communities, including Olunlade, Oke Ogun, Ifedayo and Tanke among others, market women, road transporters and artisans alike were among those met the Olododo's team.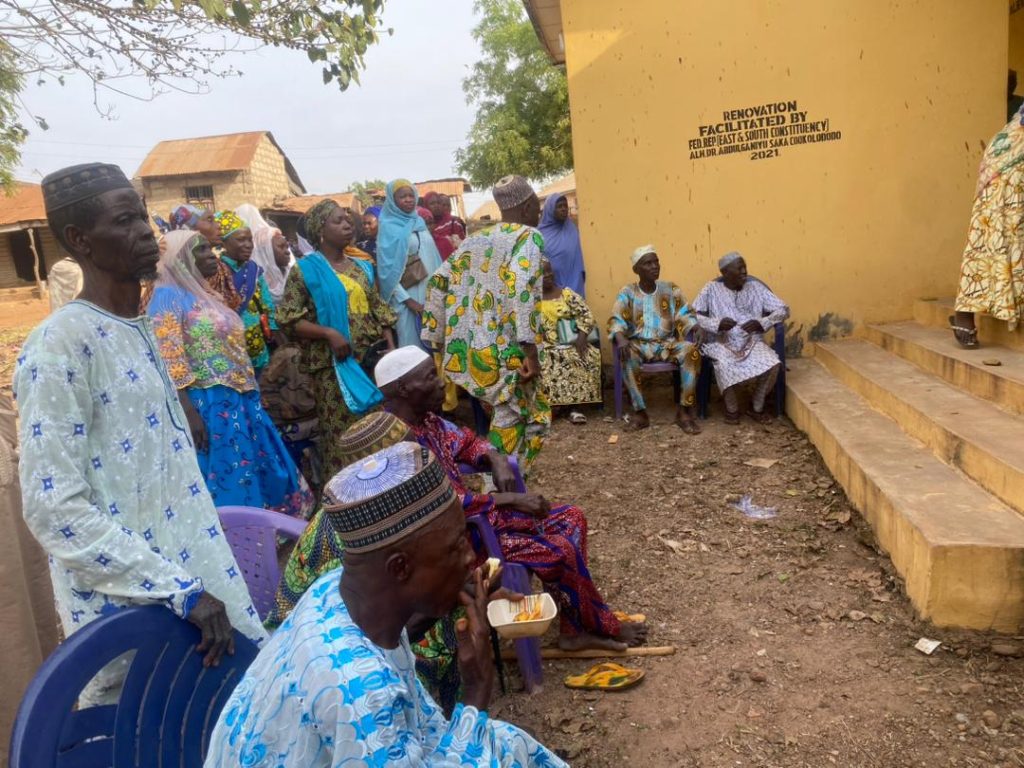 The people of Olunlade and neighboring communities who came out in hundreds, singing praises in appreciation of solar powered boreholes, modern public toilets among other infrastructural projects facilitated by Olododo noted that they are happy not just hearing about good governance, but feeling it's impact with the efforts of the lawmaker.
The Magaji of Agbo in his remarks "We are happy we can see and not only hearing about the impact of Olododo, we really thank him for helping us solve our age long water problem and i am confident our people will show appreciation."
For his part, the Chairman of Agbo community, Engr. Ishola said "We appreciate the dividend of democracy Olododo has brought to our doorstep and we promise to repay his gestures with our votes, with the confidence that he'd do more when re-elected.
"The APC, after neglecting us to bad road, poor electricity, lack of healthcare Centre etc are now sharing N20,000 to our women but we won't be deceived by that, we know those who meant well for us and making life easy for us", he added.
The Chairman of Olunlade community, also appreciate the solar motorized borehole facilitated for the community by Olododo, stressing that the "Olunlade is with you".
While attesting to the giant strides of Olododo in addressing infrastructural issues bedeviling his constituents, residents of Akanbi 3 & 4 equally admonish the lawmaker and the SDP to give serious attention to the huge infrastructural deficit that has broken adjoining communities in the area apart.
Earlier in his remarks, the Director General of the Campaign, Alh. Ishola Mashood Abiola (Pascal) noted that the visit was to appreciate the support of the communities and seek their continued cooperation for the re-election of Olododo, assuring that more than he is doing, the lawmaker will do more if eventually re-elected into office come 2023