A Professor in the Department of Social Sciences Education, University of Ilorin, Abdulraheem Yusuf on Thursday said that for Nigeria to survive as a nation, it must include social studies curriculum at all levels of education system in the country.
The University Don stated this while delivering the 223 Inaugural Lecture of the Institution, titled 'Socialising or Civicising the Citizens: The Quandary of a Failing Nation'.
Yusuf emphasized that one major means of inculcating and cultivating discipline among the citizens is by reintroducing social studies at all levels of education in the country, which he said will make Nigeria to grow into vibrant county and realise the principles of a just and egalitarian society.
He said that a disciplined citizen observes the laws of the land without being noticed and adheres to solid moral principles.
According to him, teaching of social studies seems to be the only way to resolve Nigeria's national problems for political and economic agreements.
"The teaching of the subject, at all levels of our education, will neutralize geographical and ethnic diversities and result in the establishment of a united Nigeria with responsible leadership.
"Without committed, disciplined and purpose-driven leadership at all levels, no action plan will succeed, no matter how noble it seems. We commonly see that the majority of those in positions of power lack the necessary skills and those who have those skills are not in positions of authority. This circumstance has resulted in inept leadership and it's attendant frustrated citizenry.
"We break laws just because we want to take undue advantage of the other people. In order to gain power, we betray ourselves, we renew our hopelessness at every election, we sell our votes in order to elect mediocre, promise breakers and ineffective leaders, we provide questionable certificates to attain power, we jump or shunt queues and we hoard necessities in order to drive up prices, as evidenced by the frequent petrol scarcity", he added.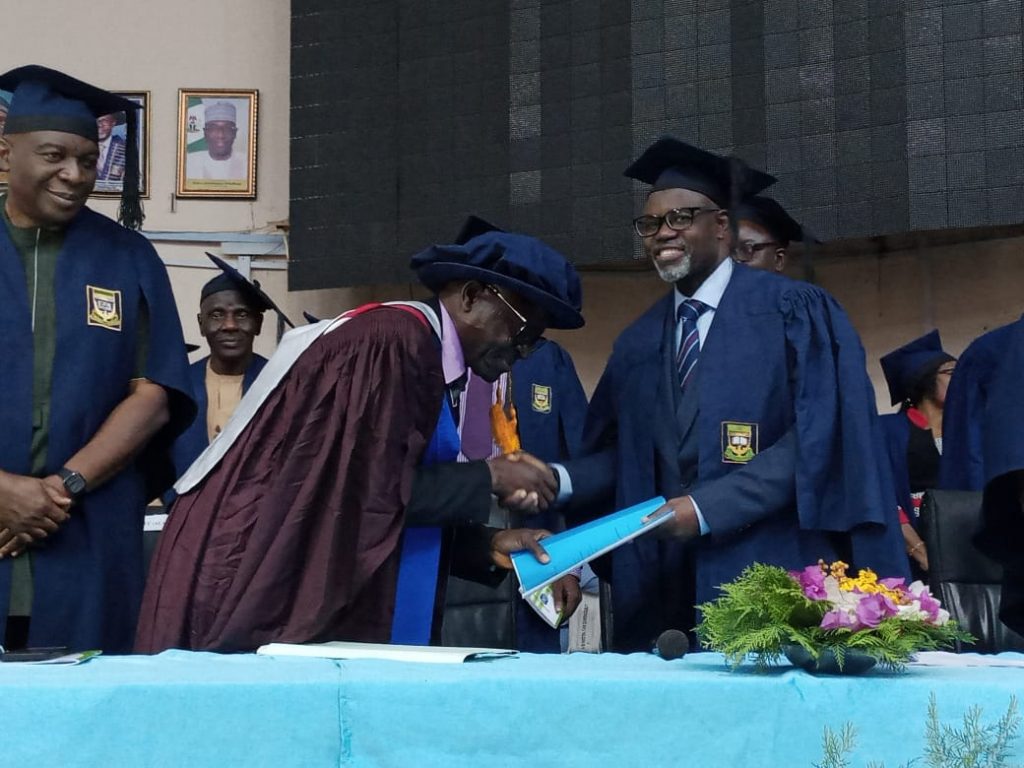 Yusuf, who had earlier described study of social studies as the subject that covers national values, leadership, followership, unity, equity, conscience and integrity, as well as honesty, truthfulness and justice, said that these are effective tools for national development and also serve as powerful inspirations for Nigerians to support the nation's unity, consciousness and peace as well as to love, respect and care for one another.
"Carefully chosen social issues such as drug trafficking, insecurity, poverty, unemployment, cultism and human trafficking are addressed in the subject. It not only throws light on these challenges but also offers solutions. Students who acquire these value constructs grow into more receptive and responsible citizens.
"Having a solid understanding of social studies will help elect trustworthy and responsible people to positions of authority. Students who have taken social studies classes will make better leaders and be expected to work to better the lives of others.
While making comparison between social studies and civic education, Prof. Yusuf said that since the start of civil education in Nigeria in September 2007, our rights have received more attention than our values as citizens of the country.
He said that civic education attempts to teach people democratic values, norms and legal practices. It helps students realize the idea that those who lack literacy or have limited awareness of their legal rights and obligations would be unable to exercise them.
"Since then, everything related to having the correct understanding of our values, environments, and ourselves has been lacking, except for rights. All we have in the current situation is my life, my existence, even if it means jeopardizing the future of the country. We urgently need social studies for the country to survive and flourish.
"Nigeria is at a fork in the road between choosing social studies which is aimed at understanding ourselves and our environments or choosing civic education which focuses on ourselves and our rights", he stressed.
The educationist, however, recommended that social studies should be reintroduced, taught effectively and diligently studied at all levels of education, while its curriculum must be reviewed on a regular basis to account for change in society, content, and techniques to meet the changing requirements of individuals and the nation.
"The teaching of social studies at all levels of education will lead to a retracing of the lost path of holistic nationhood, which is already developing a tick forest and preventing Nigeria from progressing. This means that as we are doing now, a conscious revision by appropriate agencies in collaboration with experts in social studies will enable Nigeria to achieve the overall goal of using social studies as the best instrument for achieving holistic national development, because we must socialize before we civicise", he said.