A Senior Lecturer in the Department of Microbiology, Faculty of Life Sciences, University of Ilorin, Dr. Amina Ahmed El-Imam, has unveiled two books, "Knowing Microbes" and "Time Management for Professional Women", aimed to simplify studies in Microbiology and for the professional women aiming for career success and who wants to enjoy a great relationship with families while avoiding burnout respectively.
The launching of the books, which coincided with her 40th birthday anniversary, was held penultimate Sunday, March 6, 2022 amidst family members, friends, colleagues and dignitaries from all walks of life, including the representatives of Emir of Ilorin and Olofa of Offa at the E-Phoenix Hotel, Ilorin, Kwara State.
Speaking on the two books, "Knowing Microbes" and "Time Management for Professional Women", Dr. El-Imam, disclosed that the book, "Knowing Microbes", will serve as a superb introduction to knowing more about microorganisms and microbiology for children and adults alike, while the book, "Time Management for Professional Women", is also aimed to teach how to prioritize family responsibility against career and strike balance.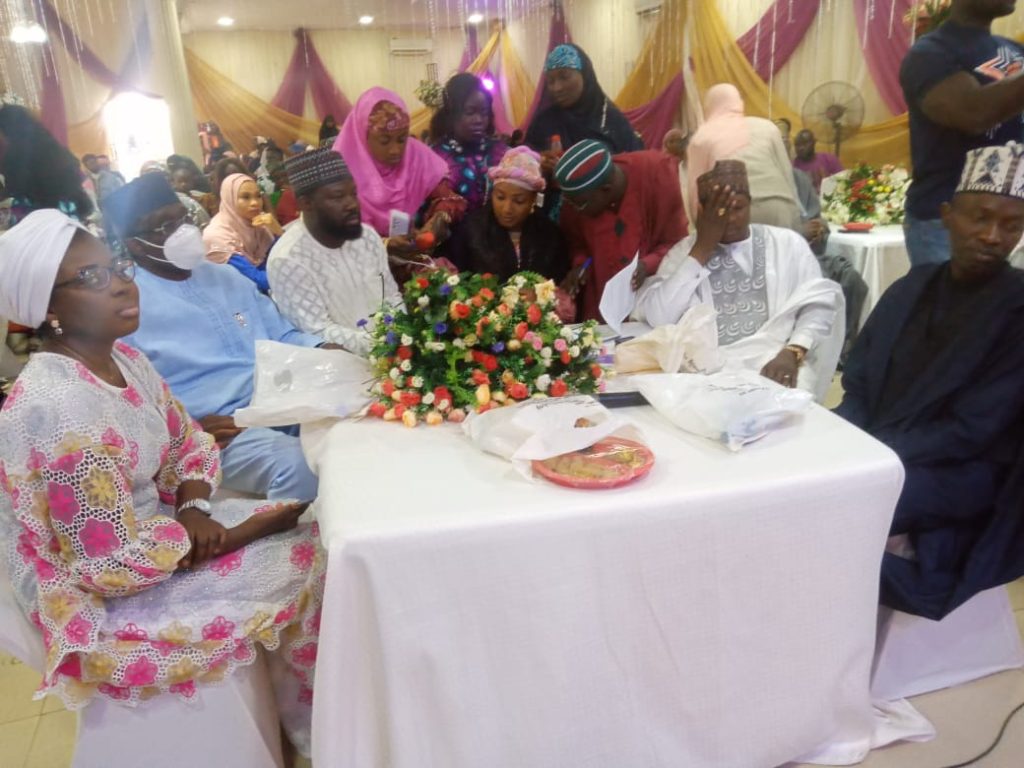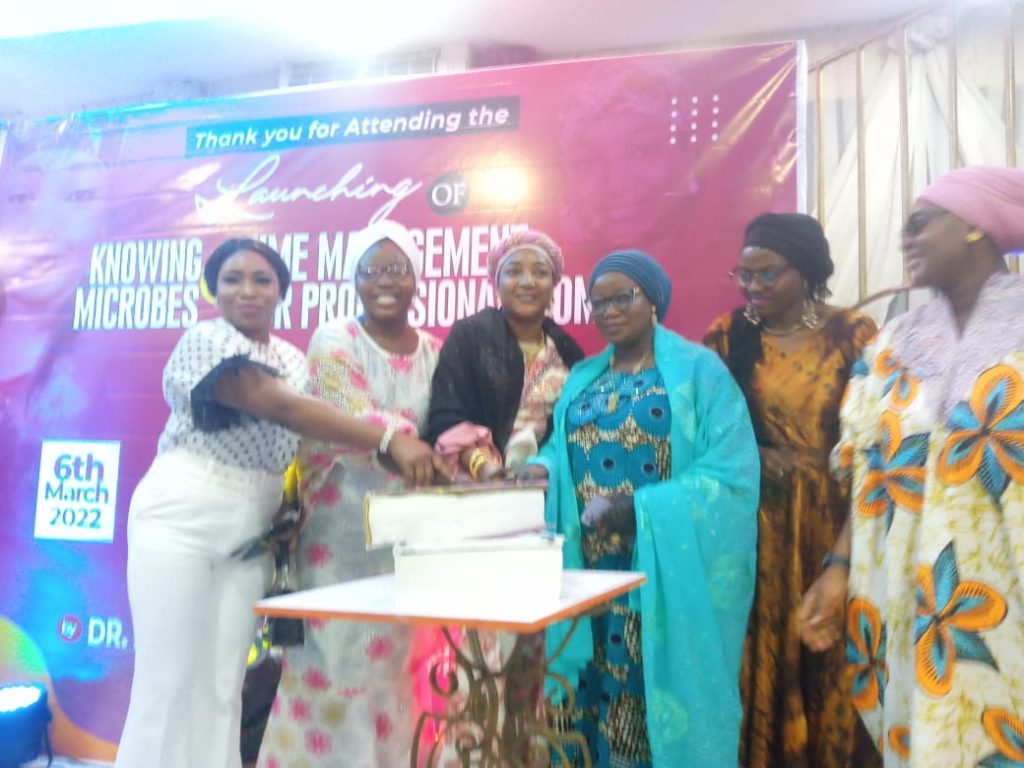 The Fulbright research fellow in the North Carolina State University, USA, who also said that "Knowing microbes" is aimed to simplify studies in Microbiology, is an advanced discipline, noted "that while some microbes can be harmful, some micro-organisms aid in digestion of food and also help with digestive problems, such as diarrhea".
Speaking further, she said that the poor attitude to time management is linked to increasing poverty rate among many Nigerians, stressing that people who are not conscious of how they use their time productively are in a close relationship with poverty.
"Time management contains tips and strategies borne out of personal experiences on how I have utilized my time better than some others. Today's woman is running two full-time jobs in the running of her matrimonial home and her professional jobs within same 24 hours every day. There's no more normal skills among our women, but super hero skills to run homes. You have to use your mind to maximize every minute of your time" she said.
The book, she said, "Interestingly, no preferential treatment in favour of women in their places of work. Thus, you need to make use of your peculiar circumstances. That's what the book is all about. It would not only benefit women, but men too, adding that the tips contained therein are universal".
The former Banker added, "If you do not use your time productively or not conscious or intentionally of how you spend your time on economic viable programmes, the person is in a close relationship with poverty. So, to improve our economic lot as a people, we need to invest our time in productive activities that can yield economic returns".
The University lecturer, who said that many Nigerians' tardiness to time management is 'terrible', added that every minute could potentially be exchanged for money. "Actively or passively, we could invest our time in making money or investing it in recreational activities that could benefit our mental health or physical activity that could benefit our physical health. If you don't take care of how you spend your time, one would just find out that time is just wasted and you lag behind your peers".
Dr. El-Imam, who is also a community service provider, runs a free book club where she encourages reading and writing among younger generation. In their separate comments, the former DVC, Academic, University of Ilorin, Prof. N. Y. S. Ijaiya; the former VC of Fountain University and mentor of the author, Prof. O. B. Oloyede and the Taliba of Egbiraland, and an alumnus of the University of Ilorin, Alhaji Hamza Usman, all agreed that the Dr. El-Imam is well respected academician who have fulfill all sense of belonging in the field, even as a young microbiologists and a community woman.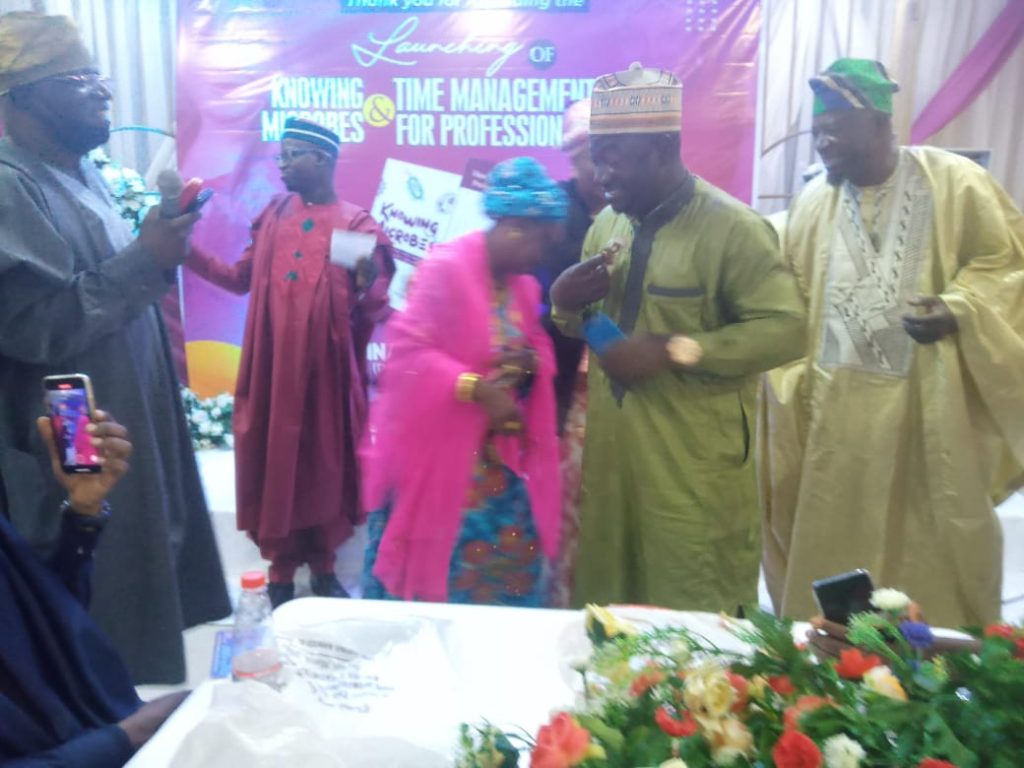 According to Prof. N. Y. S. Ijiaya, who disclosed that she wore two caps, as an Academician and as the President of Offa Professional Ladies Forum(OPLF), women should not relent when they have opportunities, they should use it and strive to rise higher in their callings.
Prof. Ijaiya, who was also proud of Dr. El-Imam heart of making things different, advised women to showcase themselves in the Country even during this hard times.
The former Vice-Chancellor of Fountain University, Osogbo, Prof. Hussein Oloyede, commended the efforts of Dr. El-Imam on launching books as she celebrate her 40th years anniversary, stressing that he is fulfilled and proud of her as her mentor while he advised others to emulate from her.
"She has lived up to my expectations as a mentee and the she has shown that she has imbibed the training I have given her which has also reflected in her ways of life. I encourage other colleagues and upcoming mentees, to read the books and rather than engaging on wasteful ventures they should engage in profitable ventures as Dr. El-Imam has done", Prof. Oloyede added.
And to Talibah Egberiland, Alhaji Hamza Usman, who could not also hide his feeling, said that he is proud to be associated with Dr El-Imam, added she is a diligent, respectful and respected woman in the society, even though she only clocked 40, her profile speaks volume.
Alhaji Hamza, however admonished others to strive harder in becoming successful while not neglecting the fact that they are home keepers as well.