A member representing Omupo Constituency at the Kwara State House of Assembly, Hon. (Barr.) Abdulganiyu Folabi Salahuddeen(AGF), in his bid to give back to his community, has empowered a total number of 1000 less privileged households across the eight wards and five Districts of his Constituency.
The epoch making event, held Saturday, 19th March, 2022, at the open field of the Saint Michael School, Omupo, amidst Omupo constituents, APC leaders, stakeholders and stalwarts from the 9th Assembly and the State Executive Arm.
The event was a grand empowerment programme, an opportunity to showcase his developmental strides, economic emancipation and social empowerment within the period of his stewardship which began in 2019.
While speaking, the endower, Hon. (Barr.) Salahuddeen, said that the programme is a fulfillment of public understanding and to bring together political friends and love ones outside his usual assistance rendered on one on one bases.
"This programme is just a fulfillment of public understanding and political gangurism. What a leader who benefitted from provision of a statute or law is supposed to be doing is what we have been doing. The left hand is not supposed to know what the right hand is giving", he said.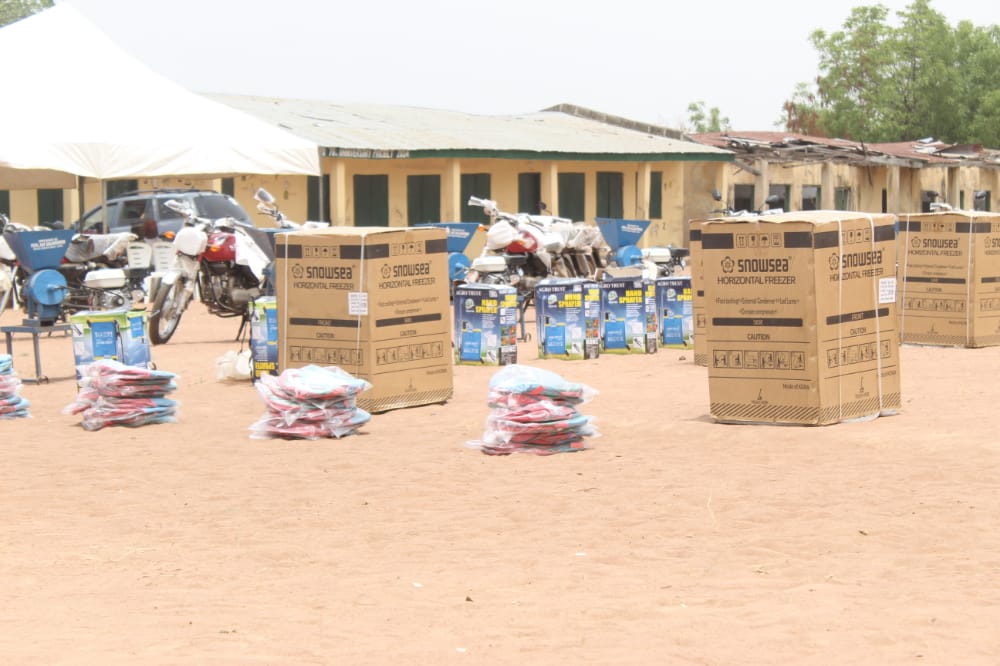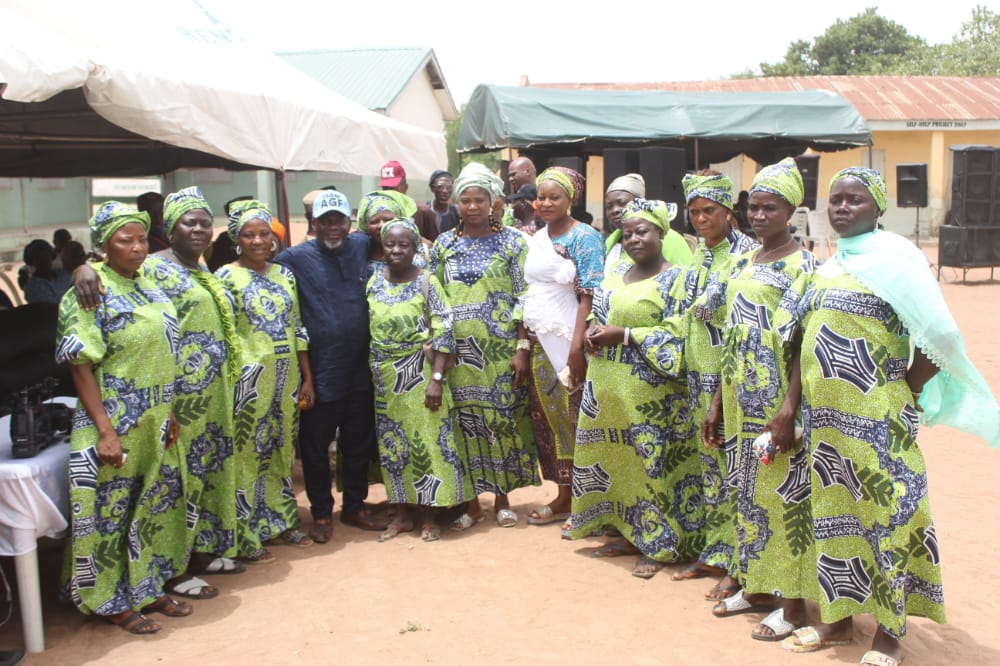 "Let us look at it, if we elect a worthy leader to lead us apart from the requirement of the law owing him accountable, is he required to gather people for this nature of empowerment?
"I know we have done so many. We have answered so many calls. We have equally attended to so many requests on ONE ON ONE BASIS. Quran 28: verse 77 says: "Wa ahsin kamaa ahsanal Lahu ilyk"- Do good as Allah is doing good to you".
"What we are holding today is a Grand Empowerment, an opportunity to showcase all what we have done in terms of developmental strides, economic emancipation and social empowerment within the period of our stewardship which began in 2019", he added.
Barr. Salahuddeen said that his stewardship since 2019 has changed the narrative and ensure that his constituency belongs to her rightful state, stressing that he has so far covered and taking care of his constituents' needs in the areas such as eduction, road projects, sports, health and legislatively by moving motions, lobbying and other different approaches that have yielded much dividends to the people in his Constituency.
While appreciating the Governor,Speaker of the House of Assembly, AbdulRahman AbdulRazaq and RT. Hon. Engr. Danladi Salihu respectively and other members of the State 9th Assembly, for their show of genuine cause to the concerns and course in his Constituency, AGF declared, "we are also grateful and promised not to misuse the gesture.
"We have also identified the poorest of the poor within our community in order to complement the Social Service of His Excellency, Mall. Abdulrahman Abdulrazaq, through the KWASSIP Program. We have also identified 500 market women and elderly members of our Constituency where we will enroll them in the special scheme designed by my constituency office, the Owo arugbo and Owo Isowo programme.
A programme we will be incorporating with our Annual Bursary programme. The bursary program will be expanded to accommodate 85 more Students within our Constituency", he said.
Beseeching the constituents to reaffirm support for Governor Abdulrahman Abdulrazaq, AGF said that it is pertinent to note that all they have achieved is as a result of the commitment of his Excellency in our Constituency, adding that, "we are guaranteed to get more in our Constituency when we evidently support the Administration of His Excellency".
He called on his constituents to join hands in ensuring that the constituency takes the lead in bringing Mallam Abdulrahman Abdurlrazaq back for another four years term, to make the constituency and the State at large, which had been grossly short changed in the past move forward.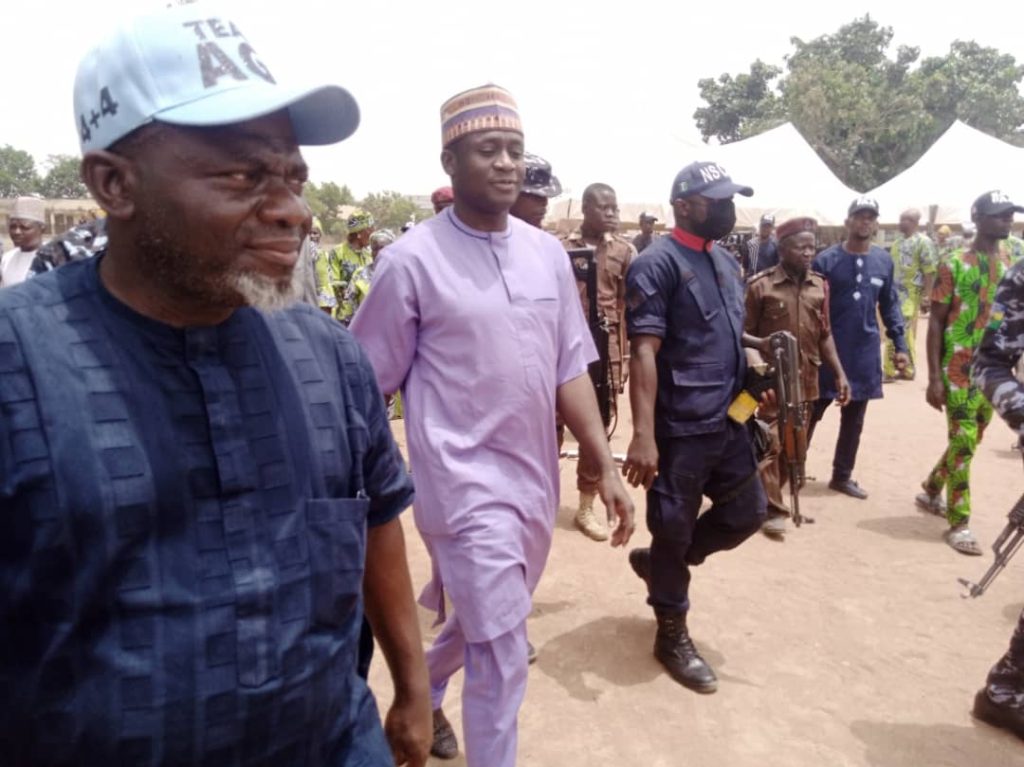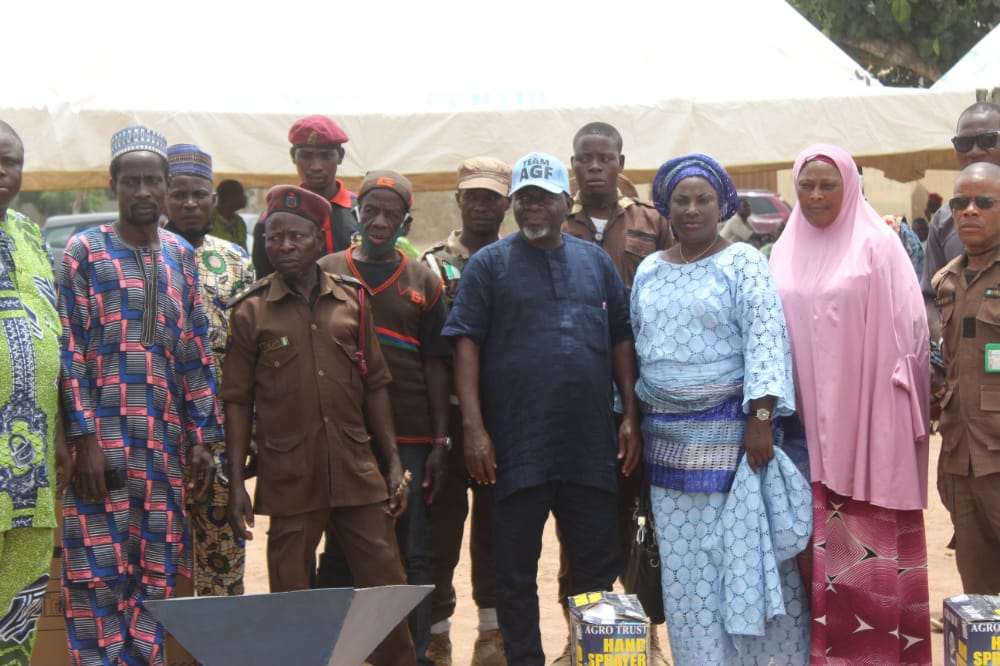 While unveiling the empowerment items, the speaker of the 9th Kwara House of Assembly, Rt. Hon.(Engr.) Danladi Salihu, who was accompanied by his deputy and members of House, attested to personal commitment of Hon. AGF in taking the constituency to greater height just as Governor Abdulrahman Abdurlrazaq is doing for Kwarans.
Engr. Danladi charged people of the constituency to come together to support AGF to return as they would also want for the governor, disclosing that what AGF has done and still doing and shall be done was testified to by all, there is no need for rancour, hatred or enmity.
He called on Commissioners, Chief Executives, party leaders and all stakeholders from the Constituency and Ifelodun Local Government to abhor bitterness against each other and work as a team to return Mallam Abdulrahman Abdurlrazaq and Hon. (Barr.) Abdulganiyu Folabi Salahuddeen(AGF) for another four years.
Others who also acknowledged the friendly and good work of Hon. (Barr.) Abdulganiyu Folabi Salahuddeen (AGF) and His Excellency Mallam Abdulrahman Abdurlrazaq, urged people of Omupo constituency to work for the duo in order to return them for another four years.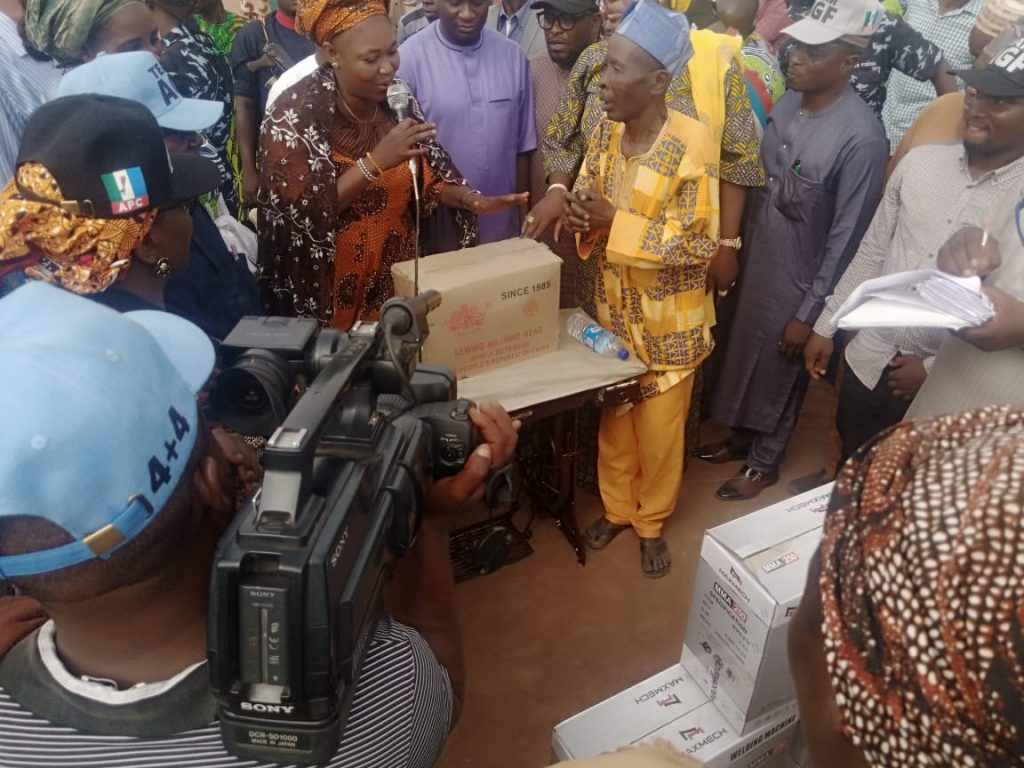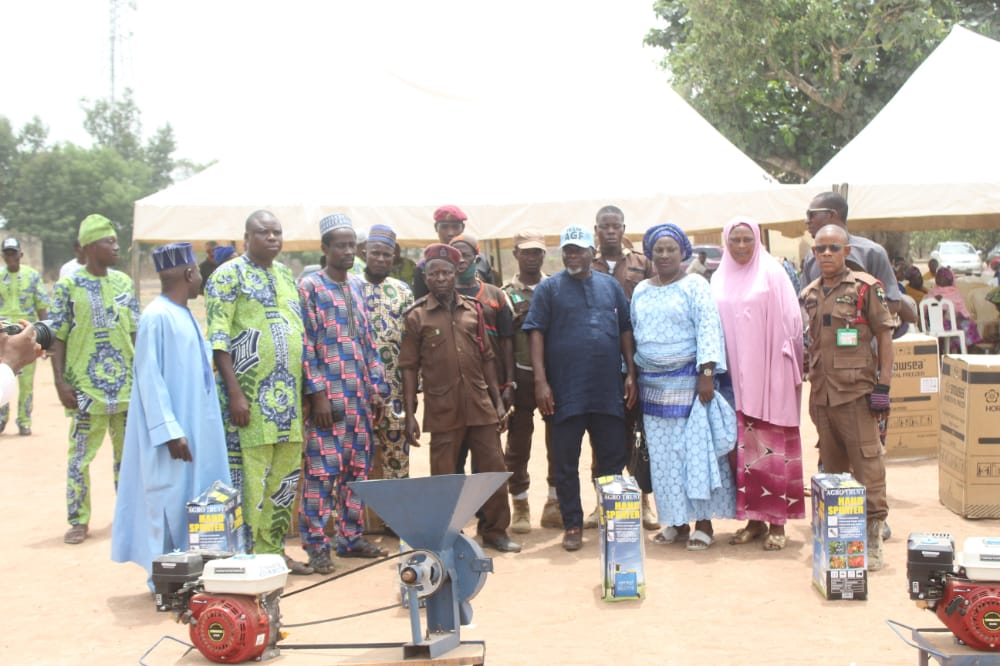 Dignitaries at the event includes an APC Chieftain, Barr. Kunle Sulyman; Commissioner for Solid Minerals, Hon. Nike Afolabi-Oshatimehin; Commissioner for Energy; Special Adviser to the Governor on Women Affairs, Iya Lamule; ALGON Chairman APC, Ifelodun Local Government, Hon. John Jide Ashonibare; Chairman APC, Ifelodun Local Government.
Other are: TIC Chairman to Ifelodun Local Government, Hon. Jide Ashonibare and his Vice, Hon. Princess Taibat Atoyebi; SSA to the Governor on Community Intervention, Kayode Oyin Zubair; colleagues of AGF, party leaders, party stalwarts and distinguished members of APC in the Constituency, among others.
Highlights of the memory event, which was also witnessed by the Elese of Igbaja(represented) and Olusabi of Elerinjare, include presentation of empowerment items to beneficiaries and Ewi poem in honour of Hon. (Barr.) Abdulganiyu Folabi Salahuddeen(AGF).