The gubernatorial candidate of the Social Democratic Party, SDP in Kwara State, Alhaji Hakeem Oladimeji Lawal on Monday, received the Youth Friendly Personality of the Year award in Ilorin.
The award which was a major highlight of the Gbajumo Ilorin Hangout 2.0 event was received on behalf of the gubernatorial hopeful by his junior brother, Mallam Lukmon Lawal at a well-attended ceremony at Bovina View Hotel Ilorin, the Kwara State capital.
Lawal, a Chief Executive Officer at Heich and Heich, studied Economics at University of Portsmouth and has a Master of Science degree in International Finance at University of Surrey.
He was the former Chairman Finance Committee at Federal Ministry of Youth & Sports Development, Nigeria. He was also a Former Financial Analyst at MaxGavlin Consulting, United Kingdom and Investment Analyst at Amlin Plc.
Not a few Kwarans see him as the new face of Kwara restoration and progress. They maintained that Kwara has been suffering from years of mis-governance by self-serving opportunists who have been at the helms of affairs of the state in recent times, and expressed the confidence that Hakeem Lawal is capable of changing the fortunes of the state for good.
In line with the above, the gubernatorial candidate has laid a four point agenda and roadmap of transforming the state in the areas of Education, Agriculture, Infrastructure and Human Capital Development.
According to him, "my focus is to change the policy on Education, with emphasis on Science and Technology to drive our youths to become global citizens."
The gubernatorial candidate also maintained that Kwara State is blessed with many Agriculture Belts, adding that "for instance, we had Rice and Sugar Belts in Patigi, Cotton Belt in Baruten and Cocoa Belt in Irepodun Ekiti, Oke Ero in Kwara South."
He equally promised the sector will be modernized to maximize the full potentials of the sector for greater returns to the farmer in order to make farming attractive to both the old and the young.
Also, the governor was equally represented by Mallam Lukmon at the popular Adisa Owala 54th year on stage on the same Monday, 26th December 2022.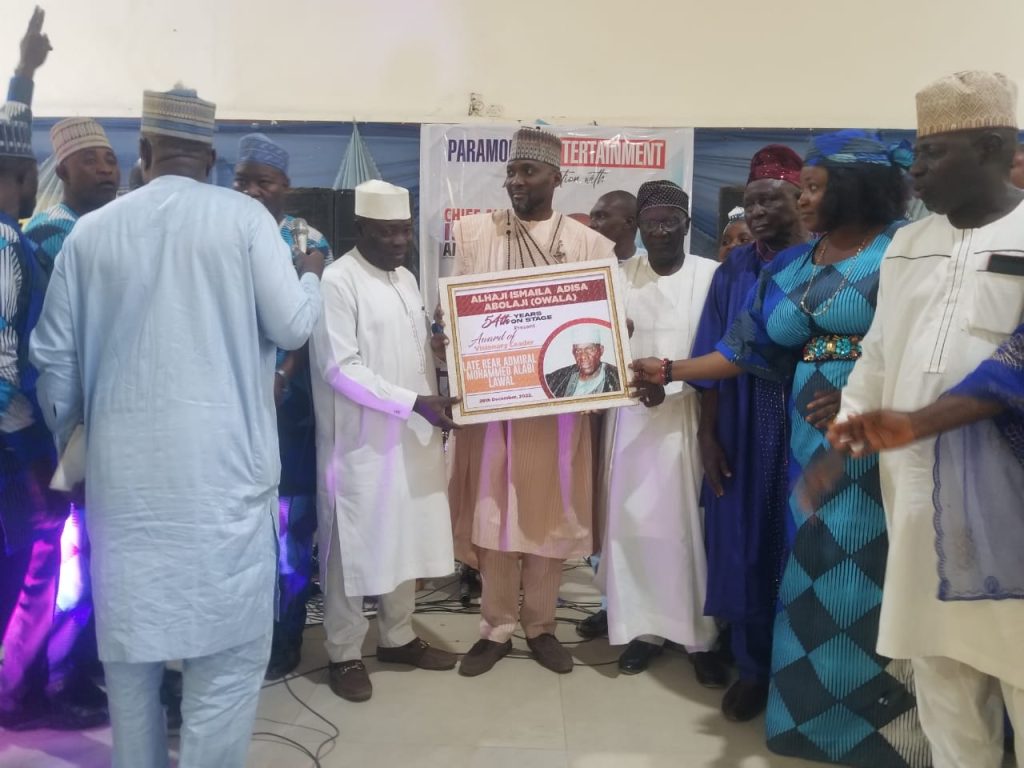 Owala who is a big beneficiary of Late Mohammed Alabi Lawal during his days as governor of the State between 1999 and 2003, honored the late Vice Admiral and former governor of Ogun and Kwara States with a posthumous award.