A renowned entrepreneur, Pillar Ayo Adepoju who is in the race for Ifelodun/Offa/Oyun Federal Constituency on the platform of Young Progressive Party (YPP), has declared that he has the mandate of God to contest for the position in the 2023 General Elections.
The Pillar said that he has consistently in the past tried his best to support the less-privileged in his personal capacity, but this is the time for him to take an elective position so that he can contribute his quota and also be able to work with people of like minds to influence policy driven projects that will be beneficial to his people.
The Piller made the comment during an interview with newsmen on Sunday in Ilorin, on his mission and vision for his constituency.
He added that he did not just indicate interest to run for House of Representatives seat to fulfil a personal desire or ambition, but was driven by passion to cause holistic impact on the less privileged. "It is something I'm doing because of a divine call. I am saying that the decision to run for a political office is not about Pillar Ayo Adepoju alone – it is an instruction from above and the decision of my people".
"My being in politics today is not my willing but it is to obey the voice of God that said I should go into politics. Then, I say if this is keeping on coming that God said I should go into politics, I will go.
"My people of Ifelodun/Offa/Oyun which is my Constituency are also calling on me to enter into politics to make my own contribution to the development of my community. I see this place as an avenue to show case what God has been using me for in other parts of the Country.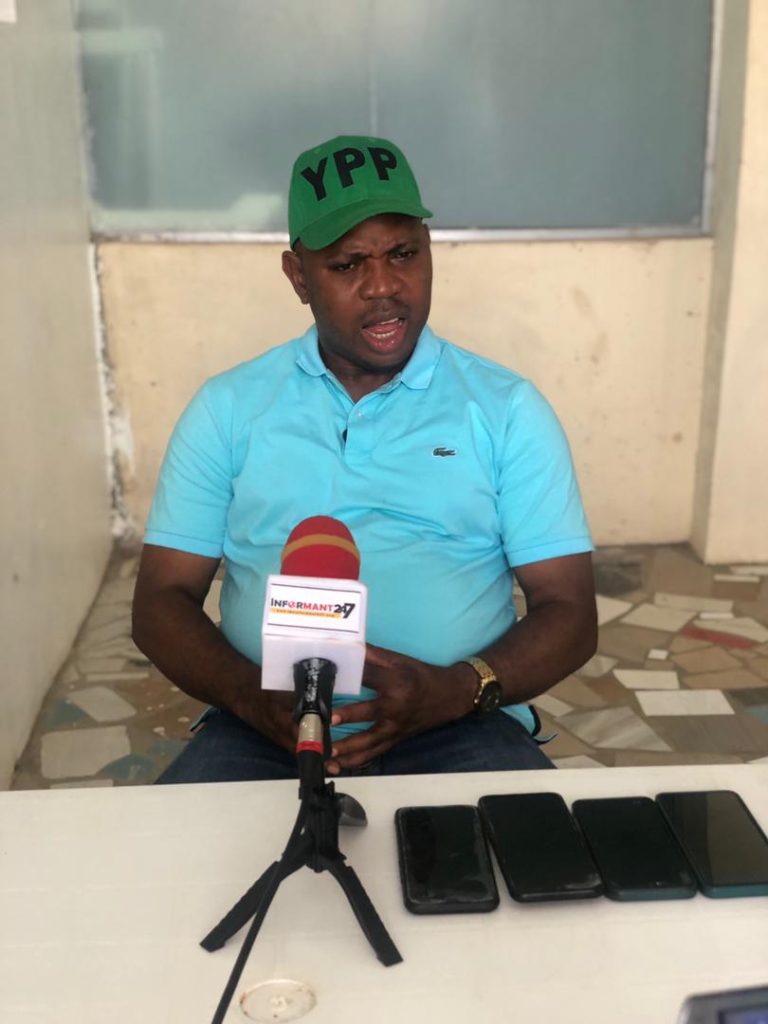 "Having NGO is not that I want to join politics. That's me, I want to help people, I want to contribute to people, to make impact in others," he added.
Pillar said that through his foundation, Pillar and Vision Foundation (PVF) he has been committed to its mission of banishing poverty among Nigerians through activities that promote capacity building and self-reliance.
According to him, the general aim of the PVF is to liberate people from oppression and poverty through programmes that have been carefully designed to stimulate productivity and financial freedom.
"Through my personal effort many people have been rescued from oppression, access to comprehensive health care, financial empowerment, securing of bright future for young people, establishment of ties with influential people and transition from wretchedness to riches.
"I have also been involved in philanthropy helping to make life easy for those I can reach in my own unique way," he stressed.
Ayo Adepoju hails from Ope in Oyun Local Government Area of Kwara State. He is from humble background, having attended Ipe Baptist Primary School, after which he proceeded to Ipe Secondary School, Ipe. He is also a graduate of English Education, at the prestigious University of Ibadan.
Today, he owns Companies with different branches across the Federation. He is into Oil and Gas and Real Estate Management.
He founded his NGO, Pillar and Vision Foundation (PVF) seven years ago to help the less privileged including the widows, orphans, disabled persons, youths and women and indigents who do not have financial capabilities to pursue their court cases.
Pillar Ayo Adepoju is a quintessential leader, human welfare champion, philanthropist, lover of youth, women and children and a politician of high repute.