By Comrade Gesua Yekini
The future of any Nation belongs to the youths who are the leaders of tomorrow. They have tremendous roles to play towards national development and integration. Unfortunately, they are not given the necessary attentions by the authorities concerned in incorporating them into the process of nation-building.
For socio-economic and demographic expediency, the youth in Nigeria and indeed, other parts of the world are classified as young people on whom the hope of a society's future hangs. Their age group forms about 64 percent of Nigeria's approximately 200 million population.
It is very clear that the youth constitute a good human resource that can contribute significantly to the economic and even political development of the country. Thus, the future of Nigeria depends on what it does today with its dynamic youth population.
Today, close to 40% of Nigeria's youth are unemployed. They lack skills, character, economic opportunities, they are discouraged, angry and restless, as they look at a future that does not give them hope.
Nigeria should prioritize investments its youths and open up the social and political space for them to air their views and become a positive force for national development and ensure creation of youth-based wealth.
To this end, Omoluabi Foundation has being shaping the future of Nigerian youths through the Bolaji Abdullahi Mentorship programme. The Omoluabi Foundation is a not-for-profit, non-governmental Organisation with focus on Youth Development.
The main strategy of the Foundation is to work with schools and communities to nurture future leaders who are socially skillful, emotionally intelligent, culturally aware and ethically sound, through sport, mentoring and extra-curricular activities.
This initiative by the People's Democratic Party (PDP) Kwara Central Senatorial Candidate, Mallam Bolaji Abdullahi has helped several thousands of such young people acquiring the skills needed to get their lives back on track.
An economically-empowered youth population is a catalyst for the prosperity of the nation. They will not only drive economic growth, they will also improve the security of our cities and secure the future of Nigeria. Omoluabi Foundation has shown outstanding corporate leadership and commitment to addressing this problem.
In furtherance of Bolaji Abdullahi's commitment to youth development, the Omoluabi Foundation will be commemorating this year World Youth Day with the first edition of the 'Omoluabi Summit'.
The summit is an opportunity for young people to celebrate the Omoluabi values, which have long been espoused as a personal, professional, and political philosophy by the Politician, Author, and Journalist, Mallam Bolaji Abdullahi.
Omoluabi Summit with the theme: 'Character as Leadership', as choice of the subject matter is informed by the need to continuously highlight strong character as the most essential requirement for political leadership.
This is especially corroborated, by the age-long expressions, that a good name is better than gold and that good character adorns one, which both explains why a good reputation is worth more than riches or affluence.
The event, which will also focus on discussions around quality leadership choices for the 2023 elections, will hold on August 12, 2022 in Ilorin, the Kwara capital.
Speakers at the event includes: Former Senate President, Dr. Bukola Saraki; Governor of Ekiti State, Dr. Kayode Fayemi; chairman, Editorial Board of THISDAY Newspaper, Mr. Olusegun Adeniyi and member of the House of Representatives, Hon. Shina Peller, are among the dignitaries expected.
Saraki is expected to chair the summit while Fayemi would deliver a keynote address on the theme titled: 'Character as Leadership.'
Other speakers expected at the summit include Mohammed Ibrahim Ajia, PDP House of Representatives candidate for Ilorin west/Asa constituency, Aisha Ahman-Pategi, former State Commissioner for Special Duties and Abdulrazak Aduagba, an Islamic Cleric.
Seun Okinbaloye, host of Channels TV's Politics Today, would moderate a panel session at the summit.
Omoluabi believes that personal and collective choices of an individual are a reflection of strong values, high moral standards, and character principles. It is in the effort to further institutionalise these ideals, that the Foundation decided to commemorate the annual international youth day celebration, which is by sheer providence Abdullahi's birthday, to celebrate these values and project them, as an inspiration for young people, aspiring leaders and indeed every Nigerian.
Abdullahi had, in his personal effort to institutionalise these ideals, committed his time to nurturing a new class of young leaders, through his Bolaji Abdullahi Mentorship Programme, Nigeria's flagship leadership mentorship programme.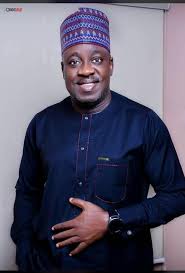 Abdullahi believes that if youths imbibe values such as honesty, nobility, courage, hardwork, humanity, endurance, dignity, trustworthiness, and above all solidarity and commitment to the collective and common good, can serve as the foundation for national rebirth and future development.
Abdullahi has especially shown these examples in his personal, professional, and political life, either as a Commissioner, Minister, or Party Spokesperson.
There is need for all and sundry, families and governments particularly to emulate Omoluabi Foundation and begin to invest in our young ones so as to make them assets for nation-building. 'An idle mind is the devil's workshop'.
This is an indication that if Mallam Bolaji Abdullahi emerges Senator representing, Kwara Central comes 2023 election, he will create an enabling environment for the youths to thrive as it is clear that they are a key determinant for addressing social conflicts and achieving peace.
He will much more involve in organising a series of youth capacity building through career expository seminars that would be another good way to reclaim our young ones and redirect their minds and youthful energies to nation-building.
Now, in Kwara Central the only thing we need is to collectively work together. Our problems are beyond political affiliations, ethnicity, religion, and sectionalism. We need to take a deep breath and ask ourselves what the future will hold for the younger generation.
Omoluabi is coming out in the interest of the downtrodden of the Kwara society, he is coming out in the interest of the forgotten grassroots people. He is coming out because our constituency is blessed enough to have a more prosperous society, an equitable society, an egalitarian society because that's not what we are experiencing now.
Comrade Gesua Yekini is a former Chairman, Radio, Television, Theatre, Arts Workers Union (RATTAWU), Kwara State Chapter.